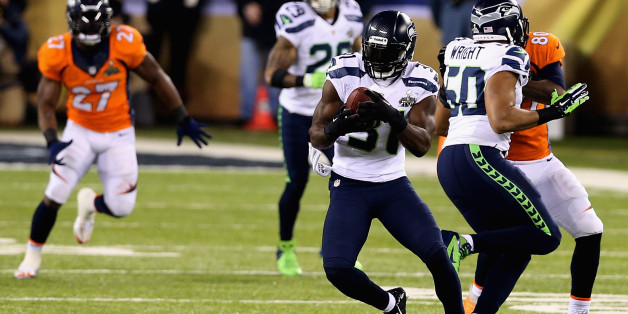 The Denver Broncos' start to Super Bowl XLVIII went from bad to worse.
After a botched snap led to a safety on his team's very first offensive play, Peyton Manning threw a costly interception later in the first quarter. Manning overthrew tight end Julius Thomas and Seahawks safety Kam Chancellor came up with the ball.
(GIF via @mshamburger1)
The Seahawks converted the turnover into a Marshawn Lynch rushing touchdown.