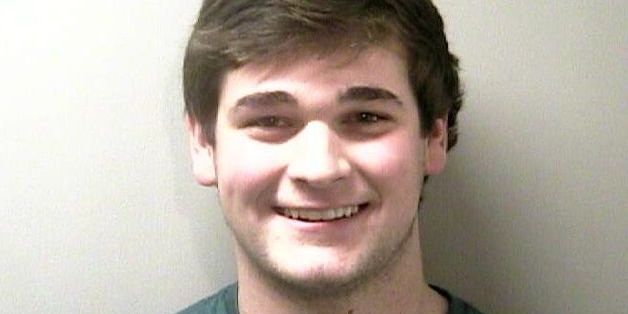 The hazing allegedly took place at parties, tailgates and fraternity meetings, WEAR reports, with the most egregious incident reportedly taking place during the frat's "Big Brother Night" on Oct. 8.
According to First Coast News, pledges were made to play a game in which one's hands are taped to 40-ounce bottles of beer, commonly called "Edward Forty-hands." But police report that Sigma Chi pledges played with bottles of rum and vodka instead of beer, and some pledges were encouraged to race to finish their alcohol. Pledges were restricted from using the restroom. The incident reportedly resulted in several students getting so drunk that they vomited or urinated on themselves.
Ethan Way, an attorney for Salem, insisted his client is totally innocent.
"We strongly deny Mr. Salem was involved in any behavior which violates the hazing law," Way told First Coast News. "Mr. Salem was a best friend and mentor to the young men pledging the Sigma Chi Fraternity at FSU."
The investigation began in October 2013 with an anonymous hazing complaint to FSU's Office of Greek Life, and included interviews with 65 witnesses and suspects.
(Warning: Track contains profanity)
Consent from the hazing victim is not a defense under Florida law.
The fraternity was placed on an interim suspension when the investigation was launched, and will remain suspended until the organization has faced a judicial hearing with the university.
FSU could also punish the four accused students under the university's code of conduct, but said federal privacy law prevents them from disclosing whether students will face such charges.
SUBSCRIBE AND FOLLOW
Get top stories and blog posts emailed to me each day. Newsletters may offer personalized content or advertisements.
Learn more