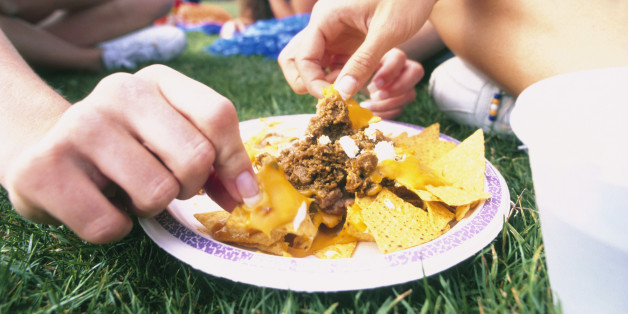 Regardless of the amount of calories consumed, a high-sodium diet is still associated with teen obesity, according to a new study.
"Our study adjusted for what these young people ate and drank and there was still a correlation between salt intake and obesity," study researcher Dr. Haidong Zhu, a molecular geneticist at the Medical College of Georgia and Institute of Public and Preventive Health at Georgia Regents University, said in a statement.
The findings, published in the journal Pediatrics, also showed that teens are consuming way too much sodium, with some more than doubling the daily recommended allowance.
According to the Institute of Medicine, adults are recommended to consume 1,500 milligrams of sodium a day (the Adequate Intake Level), and no more than 2,300 milligrams per day (the Tolerable Upper Limit). In general, people are recommended to consume 2,300 milligrams or less of sodium a day, according to the dietary guidelines. (A 2013 Institute of Medicine report noted that there is inconsistent and insufficient research that lowering sodium intake below 2,300 milligrams a day for the general population can actually raise or lower heart, stroke or death risks.)
However, in the study of 766 healthy teens, nearly all -- 97 percent -- said they consumed more than 1,500 milligrams of sodium a day. In fact, the average sodium intake was 3,280 milligrams of sodium a day.
The researchers found that sodium intake was associated with a number of indicators of obesity, including waist circumference, percent body fat, body weight, fat mass and subcutaneous abdominal adipose tissue. These associations held true even after taking into account total calorie intake and consumption of sugar-sweetened drinks.
Researchers also found that teens who consumed high amounts of sodium had high levels of tumor necrosis factor alpha, which is known to play a role in chronic inflammation, and leptin, which usually works to burn fat and keep appetite in check, but can do the exact opposite at too-high levels.
"Obesity has a lot of contributing factors, including physical inactivity," Zhu said in the statement. "We think that high sodium intake could be one of those factors."
This post has been updated with information about more recent findings on sodium intake.
SUBSCRIBE TO & FOLLOW SO YOU WANT TO RAISE A FEMINIST
Start here, with the latest stories and news in progressive parenting. Learn more