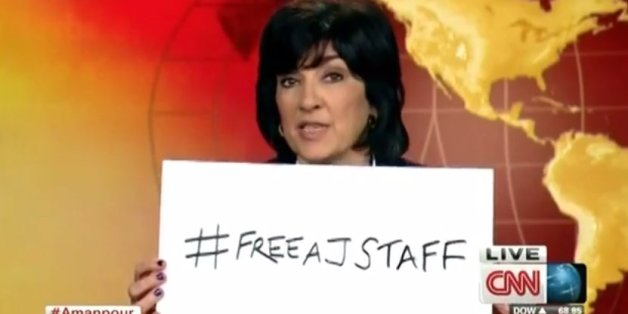 Journalists around the worlds are tweeting photos of themselves with tape covering their mouths in solidarity with the Al Jazeera reporters detained in Egypt.
The "#FreeAJStaff" campaign has quickly gained momentum, with everyone from reporters on the ground in Africa to CNN's Christiane Amanpour getting involved:
The White House is also getting involved, as HuffPost's Michael Calderone reported:
Carney says WH has urged Egyptian government to drop charges against journalists. #FreeAJStaff
SUBSCRIBE AND FOLLOW
Get top stories and blog posts emailed to me each day. Newsletters may offer personalized content or advertisements.
Learn more