West Virginia Spill Revealed Striking Lack Of Water Supply Regulations, Lawmakers Say
02/04/2014 12:19 pm ET
|
Updated Feb 04, 2014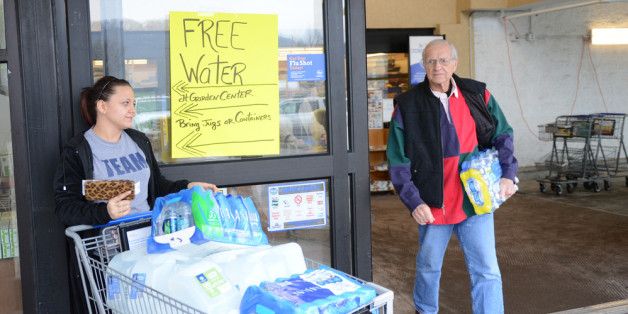 Tom Hindman via Getty Images
WASHINGTON (AP) — Members of Congress and West Virginia officials say patchwork federal regulations are inadequate to protect the public from spills such as the one last month that contaminated drinking water for 300,000 people in the Charleston area.
Democrats and Republicans on a Senate Environment and Public Works subcommittee agreed at a hearing Tuesday that the federal government needs to do more to protect the water supply from toxic chemicals.
Committee leaders are pushing a bill from West Virginia Democratic Senator Joe Manchin that would require states to inspect chemical facilities that could threaten a public water system every three years.
Democratic Sen. Ben Cardin says he thinks the bill has a "pretty good" chance of passing. But House Speaker John Boehner has said there are enough regulations on the books.
Earlier on HuffPost:
West Virginia Chemical Spill