This might be the most amazing photo we've seen all winter.
After it shot to the top of Reddit on Tuesday, we had to know the story behind this epic shot.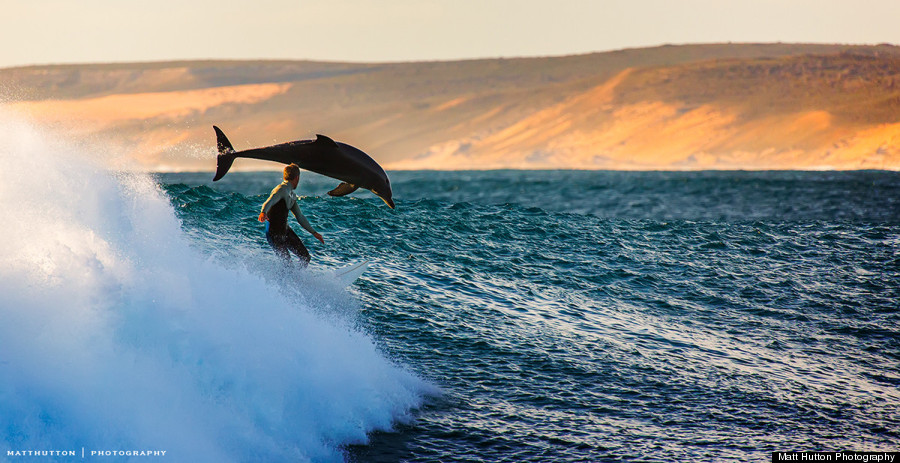 It turns out the photo was taken by photographer Matt Hutton back in September in the small Australian coastal town of Kalbarri. Hutton was on a road trip with a friend and was playing with a new lens on one of the town's pristine beaches when he got this once-in-a-lifetime photo, AOL Skye reported at the time.
"After an hour of shooting a pod of dolphins started to follow the surfers in on the big waves," the 31-year-old father and railway worker told the International Business Times. "I was getting some great photos of Trent Sherborne surfing this awesome wave, when a pod of dolphins decided to join him."
Well done, guys. Well done all around.
(Hat tip, Reddit via Matt Hutton Photography)