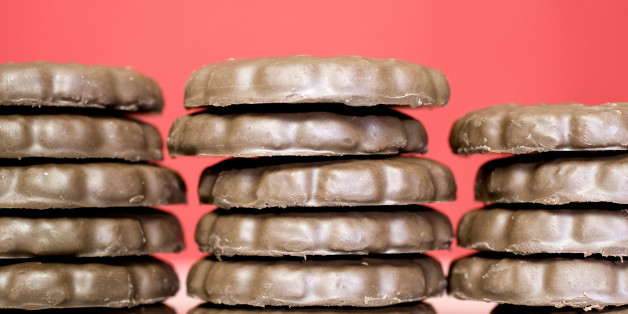 Nothing is safe from the soaring cost of living in San Francisco. Not even the Thin Mints.
The Northern California chapter of Girl Scouts has raised the price of cookies sold in the region from $4 to $5, making it the only chapter to do so nationwide. The reason? They're just trying to make rent -- like so many others in the nation's tech hub where the skyrocketing cost of living has garnered national headlines.
"Rather than scaling back the opportunities we offer girls, we raised the price of cookies," chapter executive director Marina Park told the San Francisco Business Times. "We're betting that our customers will see the value in an extra dollar per box that they're paying."
Park says the price hike will help the Girl Scouts pay for facilities, invest in new technology and resources, grow the organization's STEM program and reach out to girls in underserved communities.
If you're looking score a box of Samoas at pre-gentrification prices in the area, word on the street is that Santa Cruz still has them for $4. But we don't encourage short-changing San Francisco girl scouts pounding the pavement in the nation's most expensive rental market.
"That extra dollar is making a huge difference," Park said. "They should see it as an investment in the community to support girls."
ALSO ON HUFFPOST:
PHOTO GALLERY
BEFORE YOU GO
Girl Scout Cookies
PHOTO GALLERY
Girl Scout Cookies