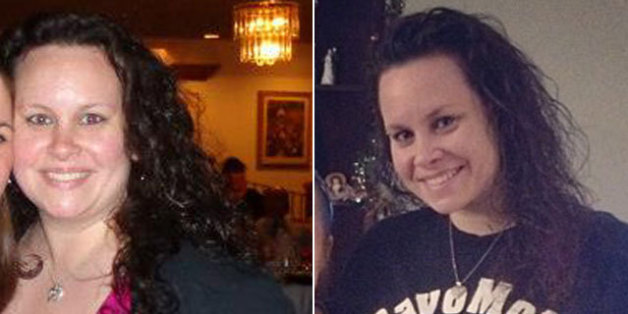 Got a success story of your own? Send it to us at success.stories@huffingtonpost.com and you could be featured in our I Lost Weight series!
Name: Jessica Kincaid
Age: 28
Height: 5'4"
Before Weight: 220 pounds
How I Gained It: After I gave birth to my second child, I put myself on the back burner. I was so busy caring for my two kids and making sure my husband was happy that I totally forgot about myself, which I think many moms can relate to. I grabbed whatever was quickest to eat, which meant a lot of fast food. I hardly cooked, so that meant we would eat out four to five times a week.
Then I became pregnant with my third child, which ended in a miscarriage. Doctors said that none of what happened was my fault, but I honestly believe if I was healthier it wouldn't have happened. A year later I became pregnant with my fourth child. I didn't totally overindulge like I did during my other pregnancies, but I did tell myself, "Hey, you're pregnant, it's okay to eat."
Breaking Point: I had been at my new job for four months when we decided it would be a great idea for us to try "The Biggest Loser" Challenge within our office. On January 3, 2013 we had a weigh in. Seeing 220 on that scale made me want to burst into tears.
How I Lost It: For the first three months I did Just Dance on the XBOX Kinect for an hour, six days a week. A gym opened up two minutes from my house in April, so I joined that immediately. I went to the gym religiously five days a week for an hour until November, when I started the Insanity program. It was really intense, but it's something my body needed. Along with exercising, I have been watching what I eat. I downloaded MyFitnessPal, and I honestly don't think I would have lost as much if it wasn't for that app. I didn't realize how many calories I was intaking until I plugged it in and saw the results.
Now, I have so much energy and I constantly want to do things with my family. Before, I didn't even want to leave the couch! I can shop for normal clothes now, which is an amazing feeling. It's been such a long time since I have been this happy!
After Weight: 136 pounds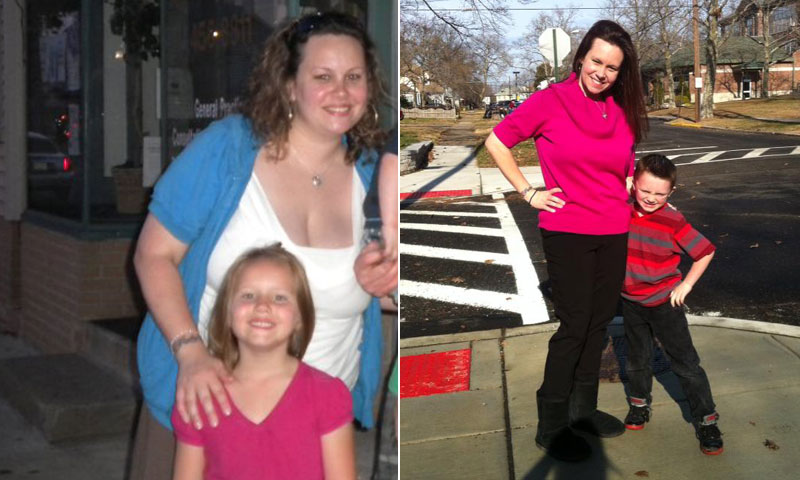 The Huffington Post publishes photographs as they are submitted to us by our readers.
Check out more of our inspiring weight loss stories below:
Weight Loss Success Stories
SUBSCRIBE TO & FOLLOW LIFESTYLE
We're basically your best friend… with better taste. Learn more