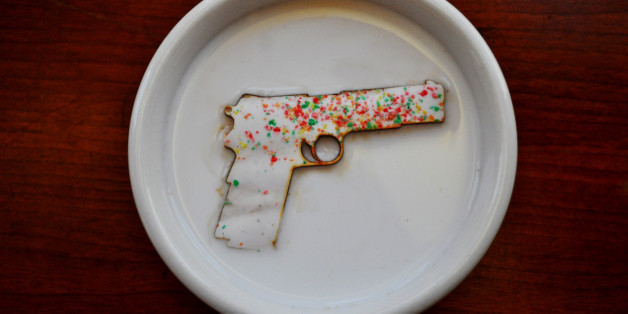 "Simulating a firearm or weapon while playing or wearing clothing or accessories that depict a firearm or weapon or express an opinion regarding a right guaranteed by the Second Amendment to the United States Constitution is not grounds for disciplinary action," says the bill, which was sponsored by state Rep. Dennis Baxley (R-Ocala).
The bill defines simulating a firearm to include "possessing a toy firearm or weapon made of plastic snap-together building blocks" and "brandishing a partially-consumed pastry or other food item to simulate a firearm."
The bill would, however, still allow schools to punish kids if such playing disrupts learning or puts another person in reasonable fear of bodily harm.
Florida and other states implemented zero-tolerance policies for weapons, even make-believe ones, after infamous school shootings occurred across the country. Baxley told local NBC affiliate WJHG-TV that such policies are "well intended" but have "yielded some very overreactive responses." Other states, Oklahoma for example, have proposed similar measures to Florida's Pop Tart bill.
Also on HuffPost:
People Who Want More Guns In Schools
SUBSCRIBE AND FOLLOW
Get top stories and blog posts emailed to me each day. Newsletters may offer personalized content or advertisements.
Learn more