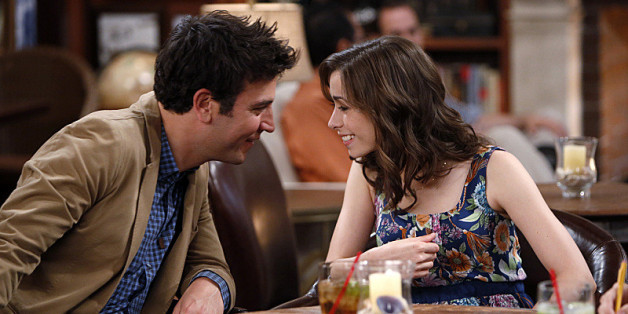 The "How I Met Your Mother" finale script has been written and it's guaranteed to make you cry.
Show creator Carter Bays tweeted on Saturday (Feb. 8) that he had read the script for the show's final episode, and if his reaction is any indicator, we're going to weep ... a LOT.
Just read a beautiful script by my favorite writer. His name is @HimymCraig and it's the #HIMYM finale and I can't deal with this right now.

— Carter Bays (@CarterBays) February 8, 2014
In January, Bays and co-creator Craig Thomas told The Hollywood Reporter that they hadn't written the final episode just yet. After nine seasons, they found it too hard to say goodbye. "We're stalling writing it out of sheer nostalgia and fear that we'll be sobbing the whole time," Thomas said.
The hour-long finale, "Last Forever," will air on March 31 and Thomas said that it will cover all the time between present day and 2030, the year in which future Ted talks to his kids.
Earlier this week, Bays tweeted a photo of a presumably old document titled, "How I Met Your Mother - 'Finale' Writer's First Draft," dated all the way back to 2006.
Writing finale. Found this doc on my computer. Look @ the date. No memory of writing it. Wish I could show the rest! pic.twitter.com/cVHcW2ik6h

— Carter Bays (@CarterBays) February 7, 2014
It's common "HIMYM" fan knowledge, that Bays and Thomas have been planning the ending for years. In fact, they shot part of it back in 2006 before Ted's kids aged. During a Reddit question and answer session, Bays even said "We've been slowly crafting the last 10 minutes of the show probably since it started, but the actual writing of it hasn't happened until just recently."
Oof. We're already getting all the feels.
"How I Met Your Mother" airs Mondays, 8 p.m. EST on CBS.
SUBSCRIBE TO & FOLLOW ENTERTAINMENT
All the fan theories and spoilers you actually WANT. Learn more