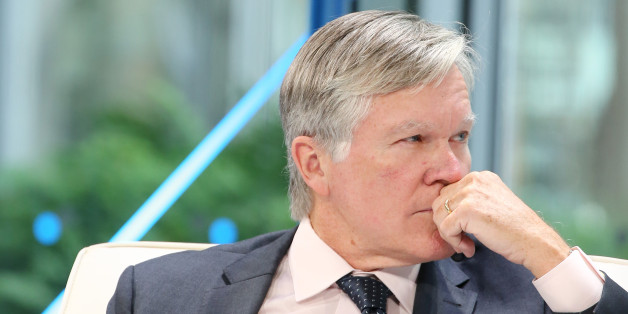 Bill Keller, the former executive editor of The New York Times, announced that he is leaving the paper to join a nonprofit journalism organization.
The Times published a story about the move on Sunday night.
Keller will become the editor-in-chief of The Marshall Project, a news organization that focuses on issues surrounding criminal justice. Keller said of the transition:
"It's a chance to build something from scratch, which I've never done before," Mr. Keller said, "and to use all the tools that digital technology offers journalists in terms of ways to investigate and to present on a subject that really matters personally."
The 65-year-old Keller, who was the executive editor of The Times from 2003 through 2011, has worked as a columnist at the paper since then. He will remain there through early March.