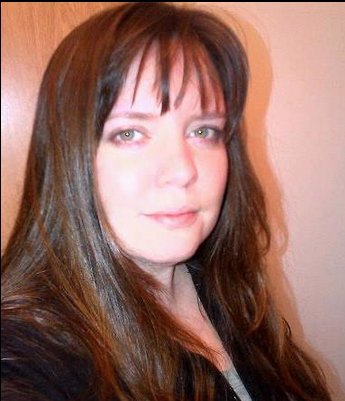 Georgina Latshaw
A mentally ill teen who previously told a news station he "didn't know" who could have killed his adoptive mother is now the primary suspect in the case.
Brad George, a 16-year-old Everett, Wash. resident, spoke to KIRO TV only hours before his arrest on Saturday for the alleged murder of 37-year-old Georgina Latshaw.
During the interview, George said he came home from school on Friday when he saw the door to his house was open and his mother's car still in the driveway.
"I thought that was very suspicious," George said. "And I called the house phone and then called 911."
Latshaw, who had once dated George's father, adopted the teen when he was six years old. At the time of the interview, George described her as a loving woman.
"She supported me my whole life," he said. "I don't know who could have done this."
According to police, it was George who committed the crime.
After his arrest, the teen reportedly admitted to police that he broke into Latshaw's room while she was sleeping Thursday night. George allegedly waited until he heard Latshaw snoring before he bludgeoned her to death with a dumbbell, according to GA Daily News.
The following day, police said the teen washed off the blood, attempted to stage the murder to look like a burglary gone wrong, then went to school.
Court documents obtained by KIRO show that George had stopped taking medication on Feb 1 for his mood disorders, including post-traumatic stress disorder. Child Protective Services said George had previously threatened Latshaw with a knife and had hallucinations of her as "a short clown with a blood filled mouth" back in 2010.
GA Daily News reports that George was taken to a psychiatric hospital Saturday. When confronted about the death of Latshaw, George allegedly pulled off a wooden arm from a chair and walked towards a nurse with his arm raised in a threatening manner. Two security guards disarmed the teen, and he admitted to the killing shortly after.
Police said during a search of the house, they found the dumbbell in George's room, bloodstained clothes in the garbage, and no sign of forced entry.
The teen is being charged as an adult and is being held on a $500,000 cash only bail.
ALSO ON HUFFPOST:
10 Major Crimes That Shocked America (SLIDESHOW)