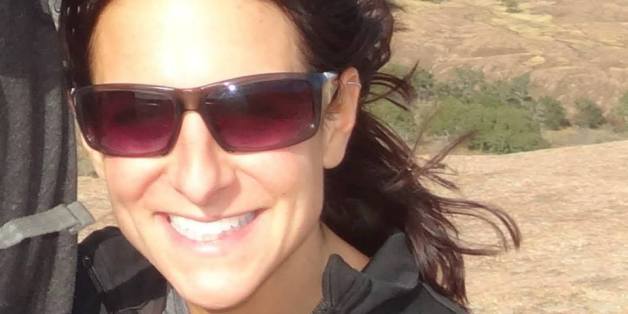 A body found in Garden Ridge, Texas, on Thursday afternoon is believed to be that of Leanne Hecht Bearden, who disappeared last month, authorities told The Huffington Post.
The body was found behind a house in the 21000 block of Fairview Circle, less than a mile from where 33-year-old Bearden was last seen, according to Garden Ridge police Chief Donna O'Conner.
O'Conner said a man walking in a wooded area of the property, near San Antonio, stumbled upon the remains at about 12:18 p.m., and notified police. Items found with the body, including a backpack and jewelry, led police to believe the body belongs to Bearden. A positive identification is pending.
The police chief said it was too soon to determine a cause and manner of death.
Leanne Bearden disappeared while walking near her in-laws' house on Jan. 17.
Bearden and her husband, Josh, had recently returned to the U.S. following a 22-month trip around the world, visiting 58 countries. They were staying with Josh Bearden's family, pending their return to Denver, where they lived before they set out on their trip.
On Wednesday, Leanne Bearden's sister told HuffPost she suspects foul play.
"She's very responsible," Joy Hecht Colombo said of her sister. "She loves her family and she would never put us through this."
Authorities are expected to release more details in the case on Friday.
Anyone with information about the case is asked to call the Garden Ridge Police Department at (210) 651-6441 or Comal County Crime Stoppers at (830) 620-8477.
RELATED ON HUFFPOST:
Leanne Hecht Bearden Missing