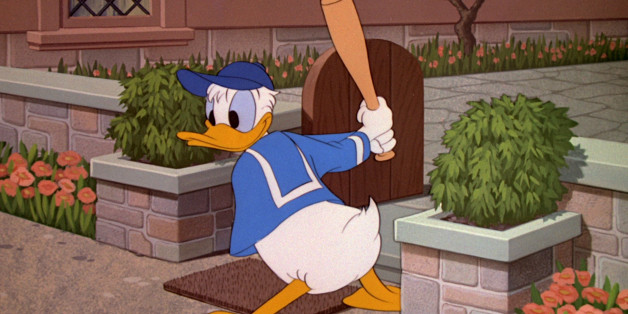 The Egyptian man who voiced Donald Duck in Arabic has been fired over an anti-Israeli tweet.
Voice-over artist Wael Mansour announced on Twitter last week The Walt Disney Co. fired him over a Tweet in August in which he wished for the destruction of the Israeli state.
Disney decided I am no longer the official voice of DonaldDuck in it's middle-east dubbed cartoons because of an anti Zionism tweet.
Proud!
— Wael Mansour (@Wa2elMansour) February 6, 2014
Here is the tweet that lead Disney to end my role as Donald Ducks official voice in Arabic dubbed cartoons in the ME pic.twitter.com/ZLdpN1NrMF
— Wael Mansour (@Wa2elMansour) February 6, 2014
Mansour's tweet sparked controversy around the globe, with U.S.-based Jewish newspaper The Algemeiner urging Disney to comment while Mansour's fans expressed their support on Twitter.
Remaining adamant in his anti-Israeli views, Mansour even tweeted he was "proud" of the episode and changed his twitter bio to "Former voice of Donald Duck in Disney Middle east that's until I tweeted an anti Zionism tweet!" The artist, however, clarified his position in an interview with Al-Arabiya.
"I am against Zionism and Israel but I love the Jews," he said, delineating resentment for the state of Israel and Zionism, the founding ideology of the nation, but not for the Jewish people.
The Israeli newspaper Haaretz reports the Disney company maintains Mansour was never a Disney employee, but worked for a dubbing company.