Come the end of New York Fashion Week, we editors have probably seen hundreds of runway images. Some we wish we could forget, while others that will remain permanently burned into our brains.
When it's all said and done, there are usually quite a few looks that we're lusting after. But there is always that one particular outfit that we'll dream of night after night. Check out the one look from Fashion Week that we editors can't live without -- though we may have to. Proenza Schouler and Rodarte don't come cheap!
Delpozo, Fall 2014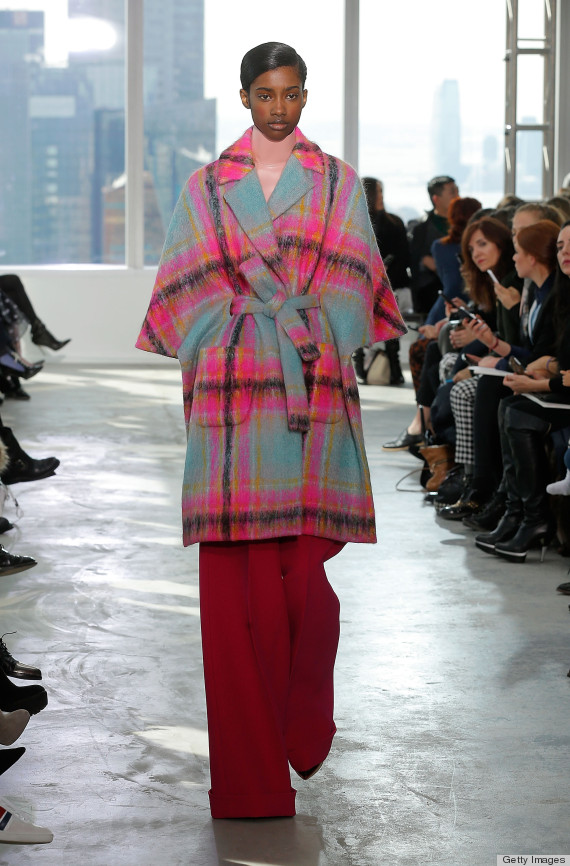 "I'm obsessed with coats and this one is about as good as it gets. First of all, it's as large as a blanket, which means it will be warm enough for New York City winters. Second of all, it's plaid. And lastly, you'll never lose this baby at coat check." --Michelle Persad, Fashion Editor
Rodarte, Fall 2014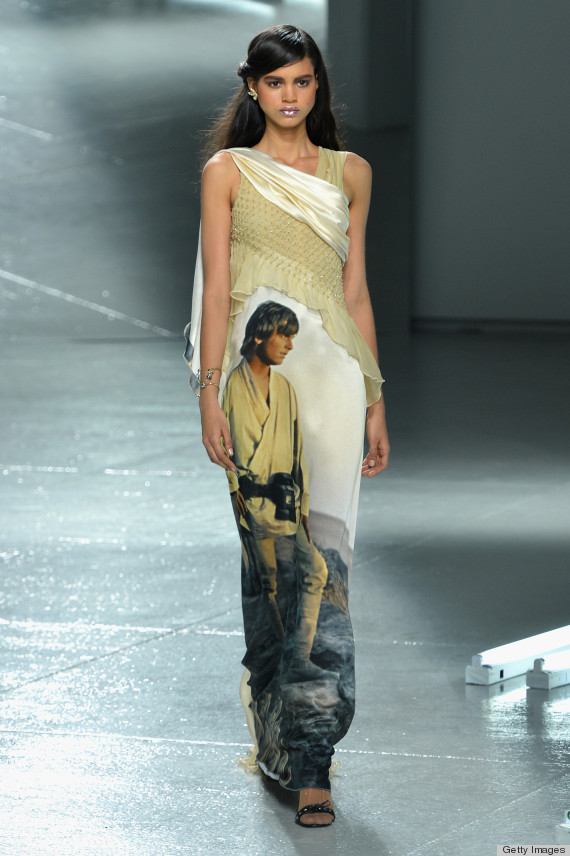 "Luke Skywalker on a dress. I repeat: Luke Skywalker on a dress. This is pretty much my childhood dream come true. Plus, Rodarte wasn't just being playful, the cut of the dress and mixing of fabrics and textures is absolutely stunning. Only the Mulleavy sisters... " -- Rebecca Adams, Lifestyle Editor
Marissa Webb, Fall 2014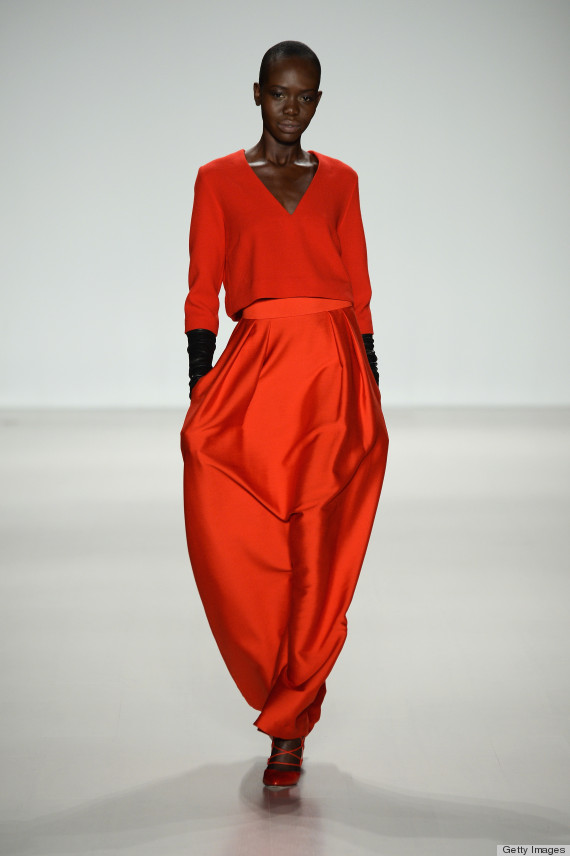 "This tangerine orange number from Marissa Webb's Fall 2014 collection is bold and bright, two of the things that qualifies as a look I'd rock. While the billowy skirt is more loose than anything I would normally wear, I love how it balances the close cropped sweater. And the matching orange shoes just completes the outfit. Put me in this and I'd OWN it." -- Dana Oliver, Senior Beauty Editor
Karen Walker, Fall 2014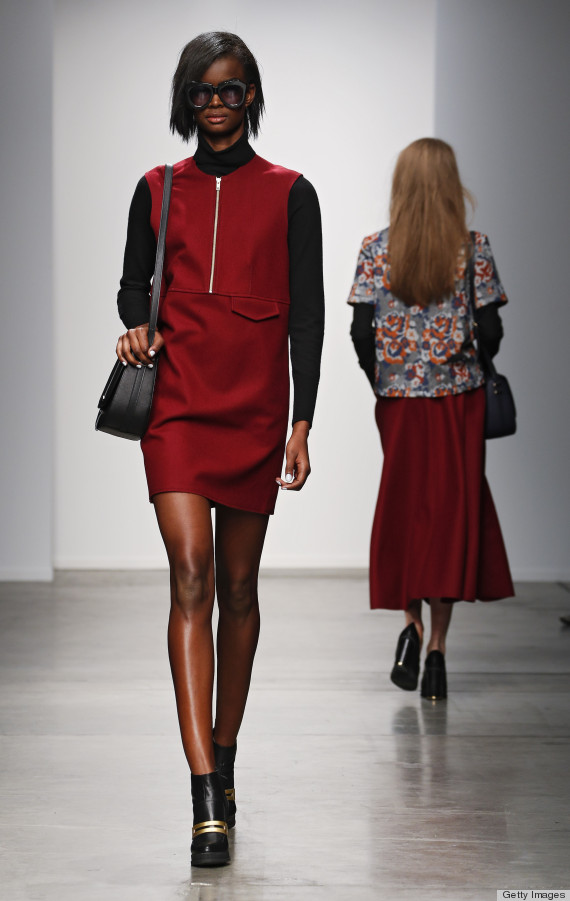 "I'm all about jumpers coming back, and I love how this bright red one looks futuristic yet minimal. The front zipper adds a unique touch and I like how it's paired over a simple turtleneck long-sleeved black shirt. It's a great way to make a jumper work for the colder months. And did I mention the shoes and purse?! I need both of those classic black staples in my life right now." -- Renee Jacques, Associate Viral Editor
Reed Krakoff, Fall 2014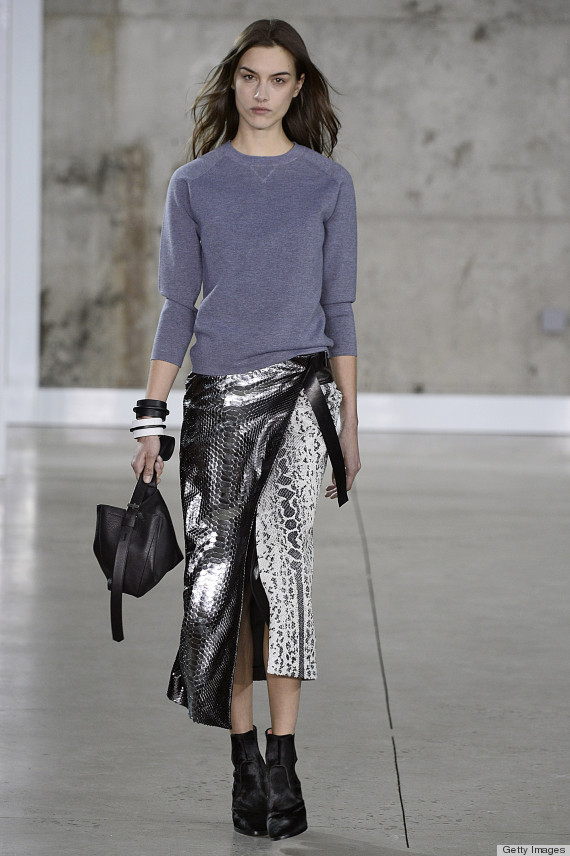 "This winter, the desire to be fashionable has been overtaken by a burning need to be cozy and warm every day. Miraculously, this outfit would accomplish both objectives easily. Reed Krakoff had me at sweatshirts." -- Ellie Krupnick, Senior Viral Content and Strategy Editor
Elizabeth And James, Fall 2014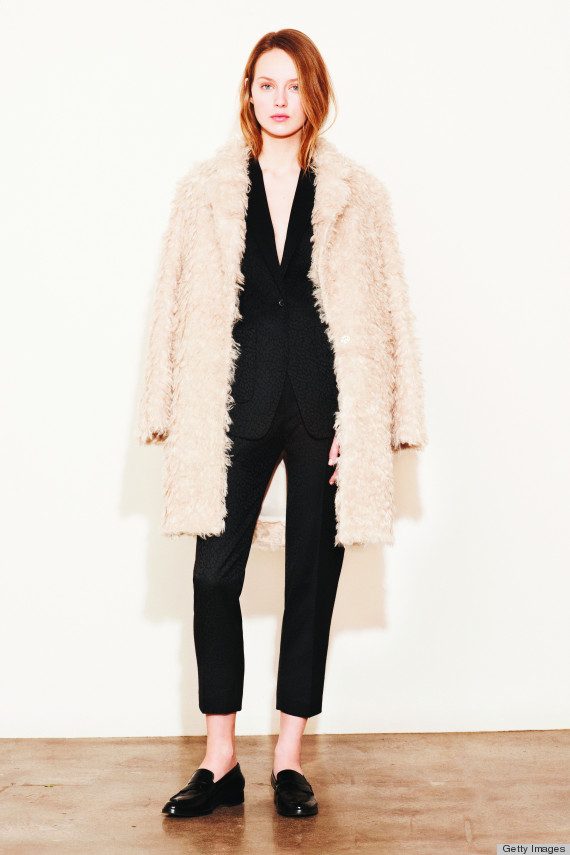 "This Elizabeth and James look is my favorite because of my love for Mary-Kate & Ashley Olsen. (Okay, among other things, too.) The black tailored suit with cuffed pants and the low-cut blazer is perfection. Not only are these my two favorite colors to wear, but this outfit looks sleek and professional." --Megan Mayer, Associate Style Editor
Proenza Schouler, Fall 2014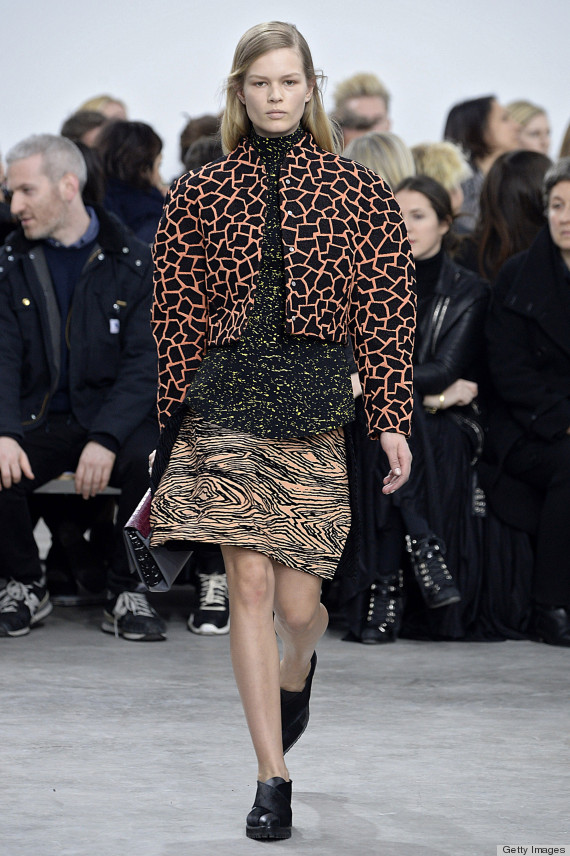 "I'm a sucker for mixed prints and Proenza Schouler nailed it with this look. I love the color combo. The skirt is a perfect length to offset the boxy jacket and those pointed flat creepers are calling out to me, saying: "Please wear us. We are comfortable, pointy and fantastic." --Jamie Feldman, Style Fellow
Charlotte Ronson, Fall 2014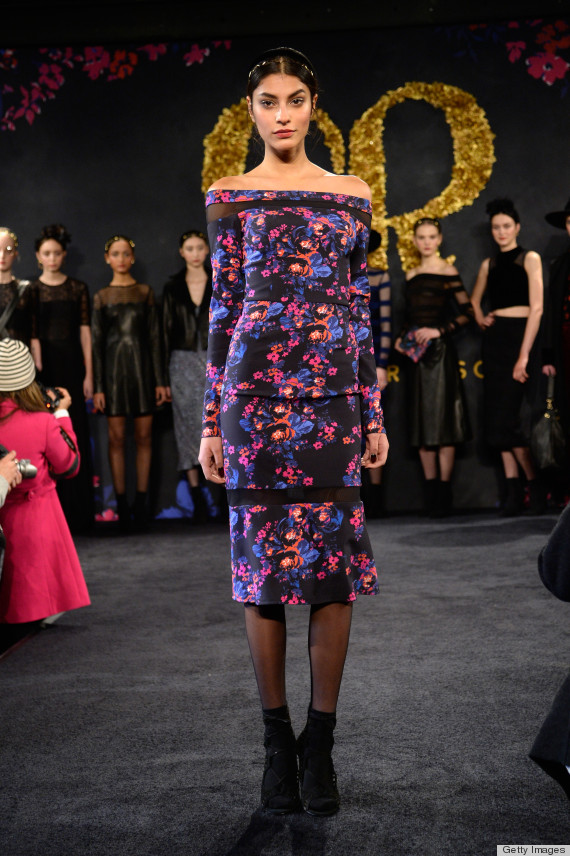 "I'm obsessed with the vibe of Charlotte Ronson's fall collection, it has this dark romance to it that I'm really into right now. The floral pattern in combination with the tea-length hemline makes this a versatile look -- I could dress it up with some strappy heels or make it casual with a rad pair of Doc Martens." --Chanel Parks, Style Fellow
More inspiring looks:
PHOTO GALLERY
BEFORE YOU GO
New York Fashion Week: Day 7 Street Style
PHOTO GALLERY
New York Fashion Week: Day 7 Street Style
Want more? Be sure to check out HuffPost Style on Twitter, Facebook, Tumblr, Pinterest and Instagram at @HuffPostStyle.