Whether you and your partner are keen on Valentine's Day or not (hey, a "House of Cards" marathon and Chinese food sounds pretty romantic to us), it's an excuse to celebrate being in love. And that's something we can all get behind.
In the spirit of the holiday, we asked readers to send us one photo that encapsulates the love between them and their partner. We received loads of submissions filled with happy faces, funny faces, hugs, kisses and even a few tears. Check them out below: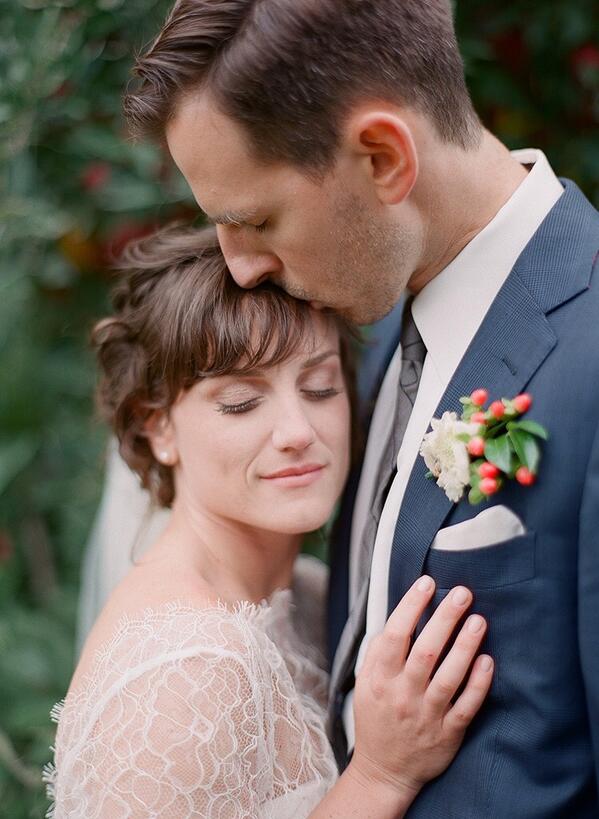 Submitted by Kristi Helm // Credit: David Lapham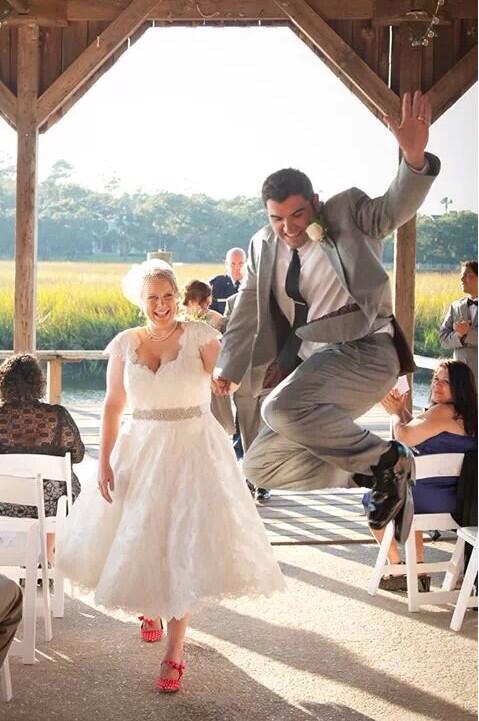 "He always finds a way to make me laugh." - @SelinaWest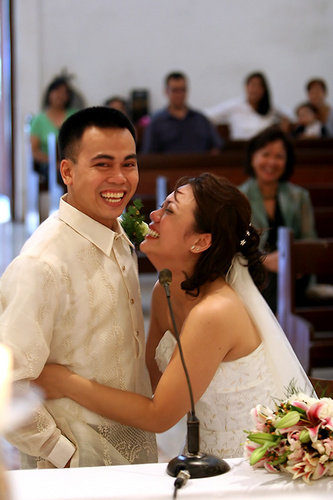 "We were so overcome with emotion that we cried throughout our wedding vows." - Katz Navarro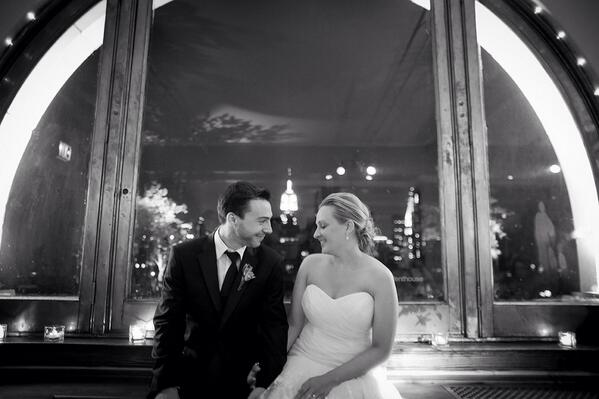 Submitted by @Jay2338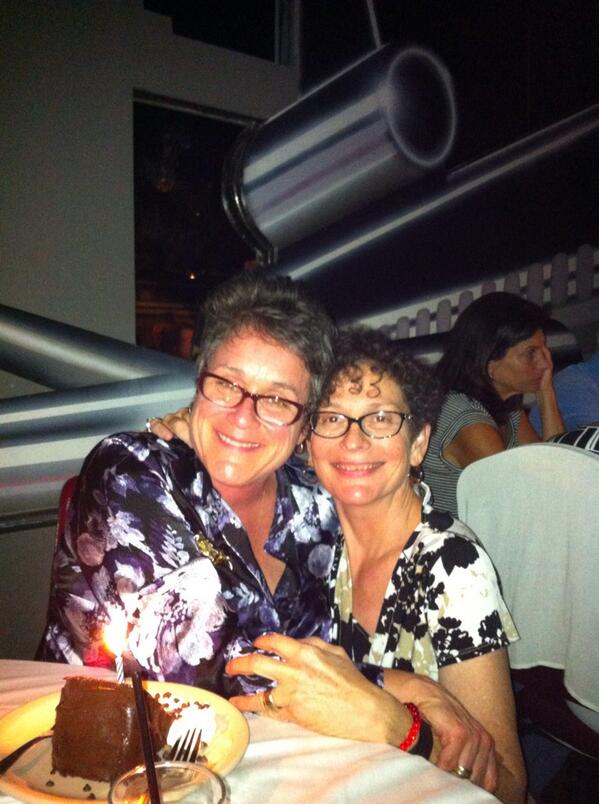 "Me with my partner of over 24 years, Lisa Grossman, married nearly 3 years!" - @ddambrot

"My hubs is my best friend. In a word: LAUGHTER" - @agoeman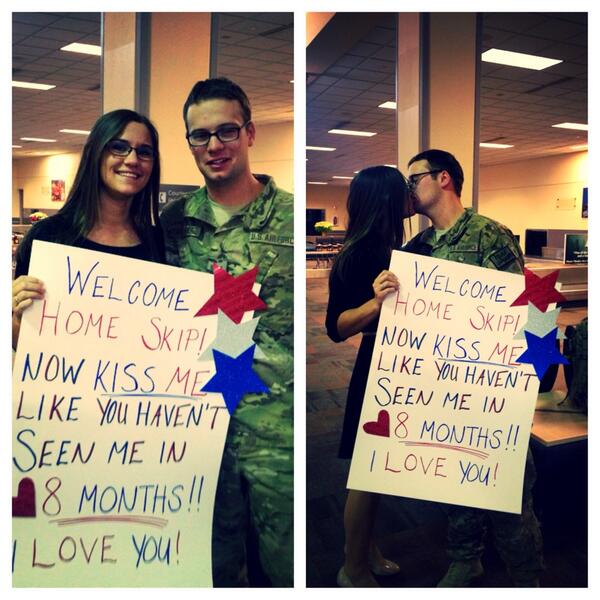 Submitted by @meeshobamamama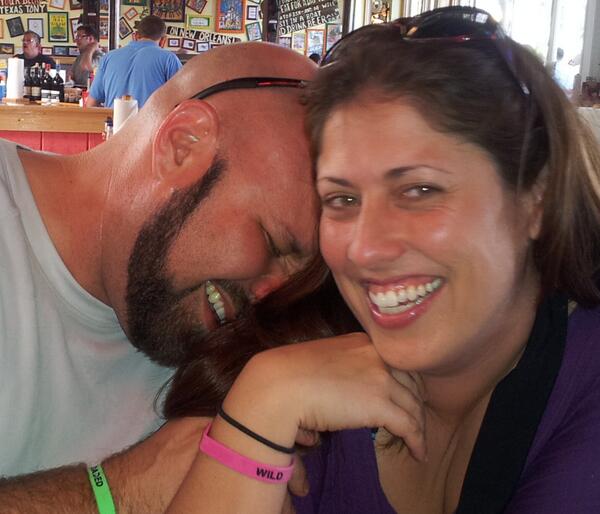 "Always laughing, always loving." - @APDiazRubio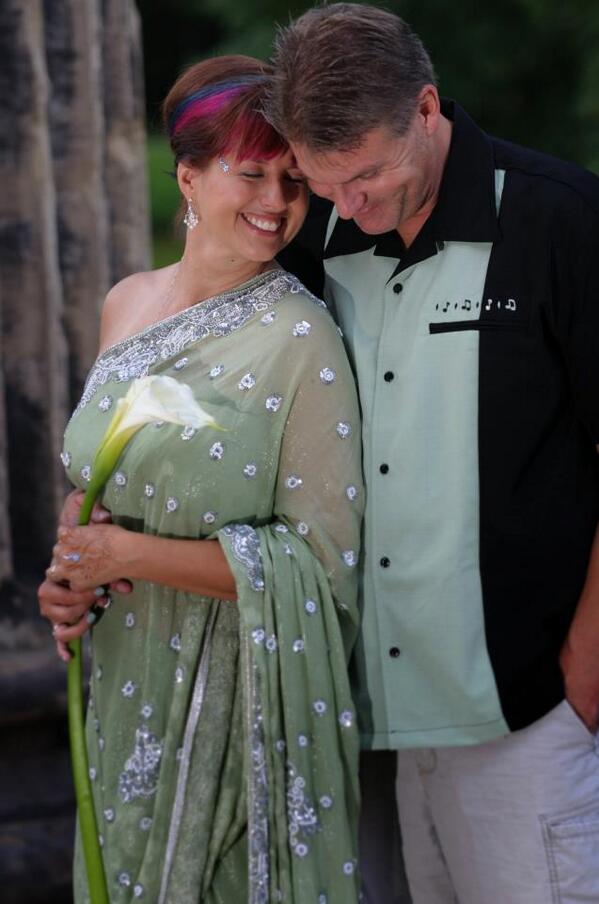 "Truly the happiest day of my life." - @felixtkat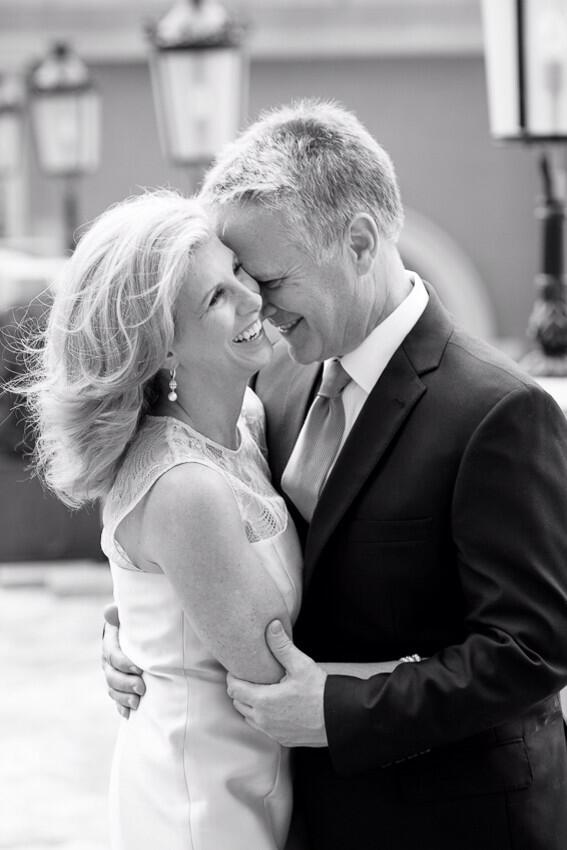 Submitted by @bbucko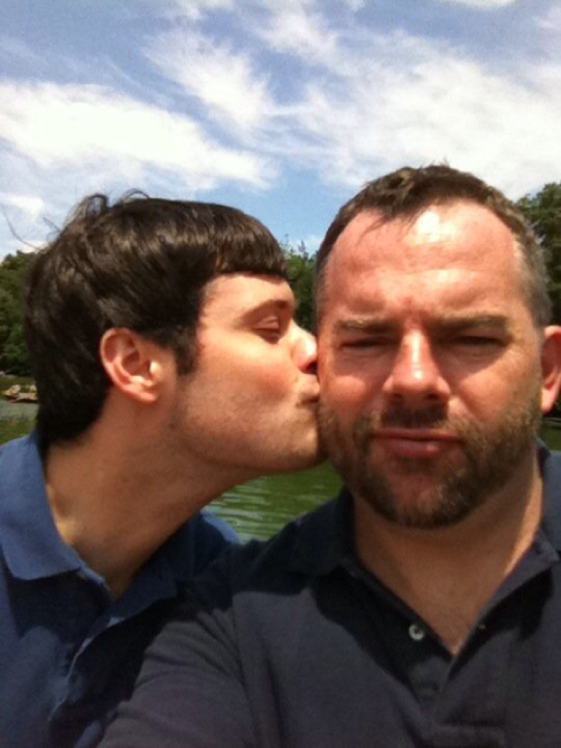 Submitted by Greg Young and Derek Moore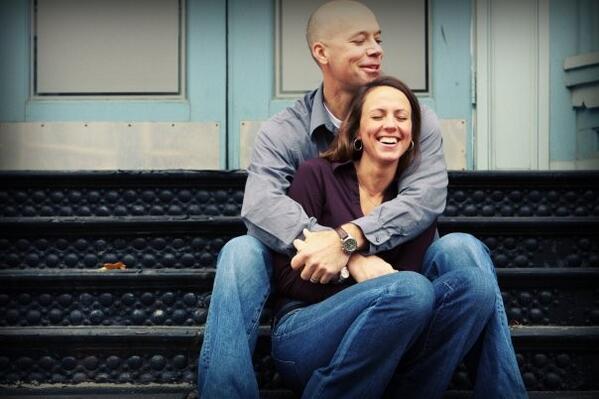 Submitted by @angelagailvb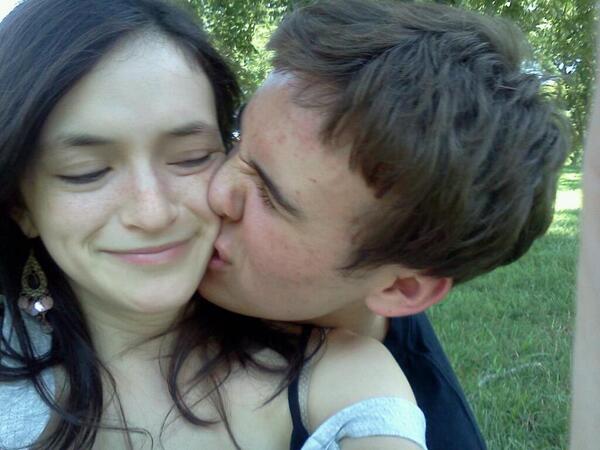 Submitted by @WillCreech27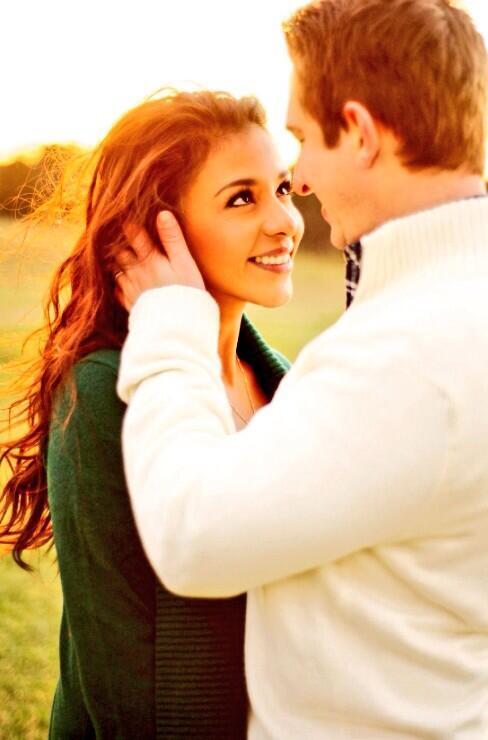 Submitted by @Lo_Jewart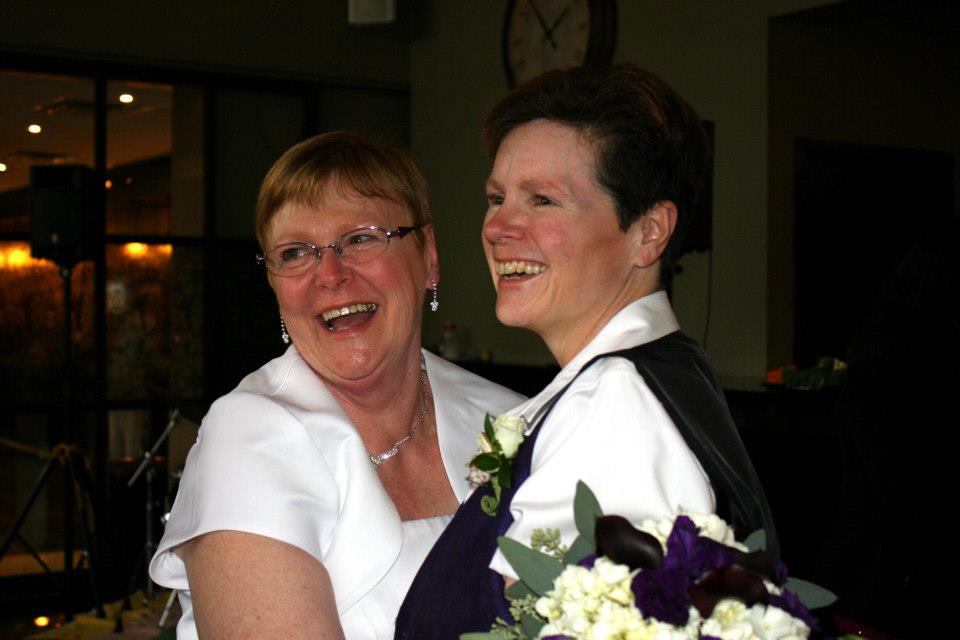 "Rae and me on our wedding day." - Susan White
Check out more heartwarming photos from our readers in the slideshow below:

@kid_zero: "Snow day!"

"Married my high school sweetheart, 12 years and counting!" - @RinnyDrum Photo credit: @tangerine_tree

Submitted by Ashley Richardson-George

Submitted by @Notori0us_M

Submitted by @CredendinoJo

Submitted by @Pollockpalooza

Submitted by @jesslbenham // Courtesy of Kye Samuelson

Submitted by @HealingCoyote

"Our Pakistani shaadi (wedding)" - @keri_chandoo

Submitted by @samyberg

"My hubs will do anything goofy to make me happy. My bucket list photo #abbeyroad" - @305Pirate

Submitted by @xVIVIENNEx

"He's my forever :)" - @MrsKFavilla Credit: @jennreppPhoto

"We are remodeling our first home together. Asbestos removal." - @TheonlyNich

"My wife and me in #GulfShores" - @JoahNorrisPhoto Photo credit: Becky Norris

"Our wedding day." - @BobbisWorld409

"Best day ever! Central Park West" - @BrooklynSkillz

Submitted by @SusanMelchor

Submitted by @ejwarfel // Credit: Monica L Photography

Submitted by @venusj674

Submitted by @SupaBradley

"Love on the dance floor." - @Sariotti

Submitted by @BethBowersox

"My lovebug." - @Redonkulous3k

Submitted by @besos1275

"This is my husband, Farhad and me at a wedding last month. We have been married for 14 years and have 4 young daughters. We have been up and down and everything in between but he's still my one and only." - Gabriele Shakeri

Submitted by @McHughAa

"Getting married June 28! We like to take some silly pics." - @rickyallen2

"I love my soldier!" - @TiwanaLoves

"Our wedding day 2002 at Elizabethan Gardens in Manteo, NC." - @Smosplace

"Coming up on our 3-year anniversary. This photo encapsulates our love perfectly." - @rachelcrotzer

"Just looking at it makes me thank God i met him." - @gracelovescoffe

Submitted by @TVDiva_critic

Submitted by @HIOO74

Submitted by @BetsyButler74

Submitted by @Ris3AgaInstU

"This picture is from a loud house party -- there were crowds all around and you would never be able to tell from this frame." - Megan Wrynn

Submitted by Scott Roeben

Submitted by Rob Bennett

Submitted by G. Loza

Submitted by Nori Salazar

"Dave and Toril Lavender on their anniversary at Frostop in Huntington, WV."

Christina and Nick Fliakos Credit: Ginny Corbett Photography

Submitted by Sara Paige

Submitted by Julia Germeyer

Submitted by Nicole Gonet

Submitted by Laura Cohen

Submitted by Steve Harding

"I was crying after the father-daughter dance and my husband was wiping my tears away. My most favorite picture of all." - Angela Ferullo

"So in love :)" - Ashley Roberts Credit: Studio kh

Submitted by Andrea Rayburn
Keep in touch! Check out HuffPost Weddings on Facebook, Twitter and Pinterest.