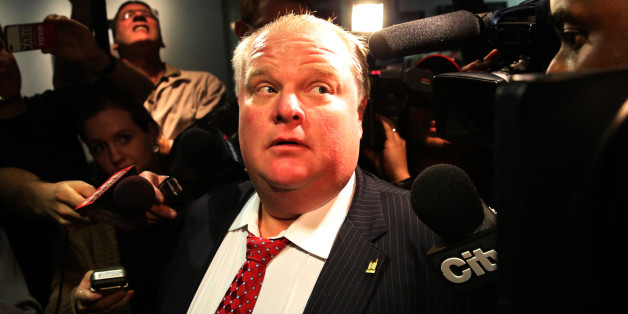 From the air, Toronto's iconic, late-modern City Hall looks like a wide, unblinking eye, symbolism that lately has seemed more appropriate than ever: Even the building can't quite believe this circus. Deep underneath its two curved towers, on a cold and bitter January day, His Worship Mayor Rob Ford sits in the passenger seat of a black Cadillac Escalade, driven by a hulking bodybuilder named Jerry Agyemang. In addition to his role as chauffeur, he has also been providing the mayor with physical security and workout tips. Together they ease into a reserved spot in the salt-stained parking garage and take an elevator to City Hall's second floor. It's early, and so far, it's still dimly lit and quiet.
SUBSCRIBE AND FOLLOW
Get top stories and blog posts emailed to me each day. Newsletters may offer personalized content or advertisements.
Learn more