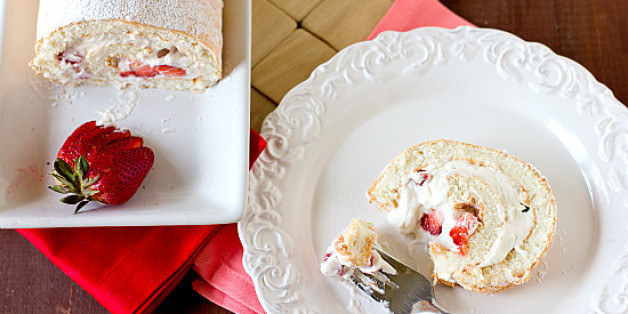 When it comes to cakes, the more layers it has, the more impressive it feels -- that's why crepe cakes always seem so special. But what about those cakes that don't have layers, but are rolled instead? Rolled cakes might not have the same "wow" effect that those towering tall layer cakes have, but there's an inner beauty to them. And they deserve more of our attention.
Rolled cakes don't come ornately frosted; and they aren't often lined with sugar flowers; but they don't need all those frills because their beauty lies on the inside. With rolled cakes, all the frosting, fruit, curds and jams are rolled into the cake -- only to be seen when a slice is cut. Check out our favorites:
Want to read more from HuffPost Taste? Follow us on Twitter, Facebook, Pinterest and Tumblr.
SUBSCRIBE TO & FOLLOW LIFESTYLE
All the meal hacks and indulgent snacks. You're welcome. Learn more