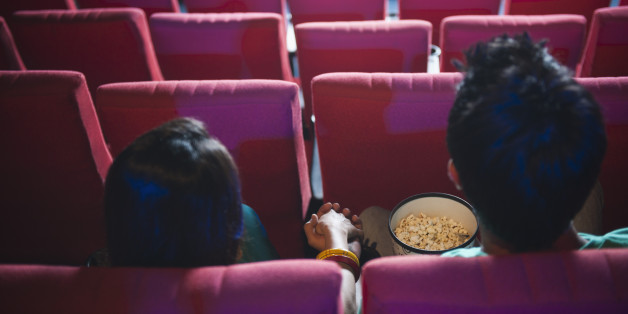 There's being bitter on Valentine's Day, and then there's this.
In what can only be considered a master class in trolling, a group of singles in Shanghai banded together and bought every odd-numbered seat for a Valentine's Day screening of a rom-com so that couples couldn't sit together, the Telegraph reports.
A self-described "computer nerd," UP told a Shanghai newspaper he recently had his heart broken (figures -- all evil masterminds have a sad backstory) and that he had first tried to carry out the devious plan alone. When his efforts to purchase every other seat online and at the theater box office failed, he recruited some online accomplices to help him get the job done.
But don't hate him because he ruined your Valentine's Day make-out session, Shanghai cinema-goers. UP was only kidding!
Luckily for UP, he's not alone in his anti-Valentine's Day sentiment. Singles in China are so averse to the Hallmark holiday, they consider November 11 Singles' Day -- an unofficial holiday that started in the 1990s as a protest to Valentine's Day that's since become the biggest online shopping day of the year worldwide.
SUBSCRIBE AND FOLLOW
Get top stories and blog posts emailed to me each day. Newsletters may offer personalized content or advertisements.
Learn more