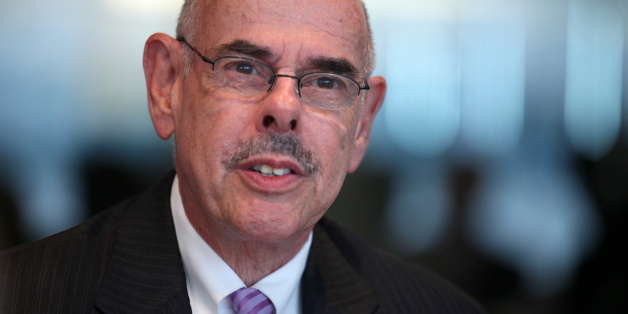 Former Bill Clinton White House aide Matt Miller revealed Friday that he is running for the congressional seat vacated by retiring Rep. Henry Waxman (D-Calif.).
According to the Los Angeles Times, Miller announced his candidacy on his KCRW-FM radio show, "Left, Right & Center." In a statement posted on his campaign website, Miller said he's "running for Congress because it's time to expect more."
"The fact is, Congressman Waxman has been the exception to the rule in Washington. I'm a proud Democrat; but too often, politicians in both parties care more about winning elections than solving problems. Yes, we must stop the Tea Party and its reckless agenda. But we also have to tackle huge challenges – from the runaway costs of college and health care, to the threat of climate change, the shortage of good jobs, and internationally lagging schools. This means embracing bold ideas – not career politicians who pretend to take action while changing little that matters."
In an op-ed for the Washington Post, Miller elaborated on his reasons, saying that he "flirted with the idea of politics" during his time in the Clinton White House from 1993 to 1995. He said he'd like to think of his 2014 campaign as a model for what Waxman would launch if it were his first effort.
"As I'm learning, the path to get the chance to help move the nation forward is downright crazy," Miller wrote. "But it's the only path there is. So I'm in."
ALSO ON HUFFPOST:
PHOTO GALLERY
BEFORE YOU GO
113th Congress Facts
PHOTO GALLERY
113th Congress Facts