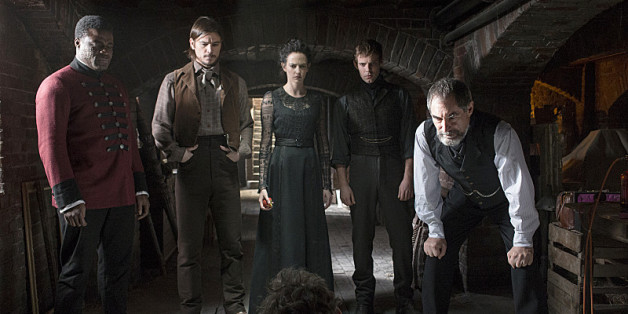 But the new trailer, released Friday (Feb. 14), shows more of what's in store when "Penny Dreadful" premieres in May. The show follows some of literature's most terrifying characters -- Dr. Frankenstein and Dorian Gray -- in Victorian London. Based on the full-length trailer below, we can expect lots of skin clawing, tense sex scenes, scary bugs and demonic eye rolling. Beware.
"Penny Dreadful" premieres Sunday, May 11 at 10 p.m. EST on Showtime.
SUBSCRIBE AND FOLLOW
Get top stories and blog posts emailed to me each day. Newsletters may offer personalized content or advertisements.
Learn more