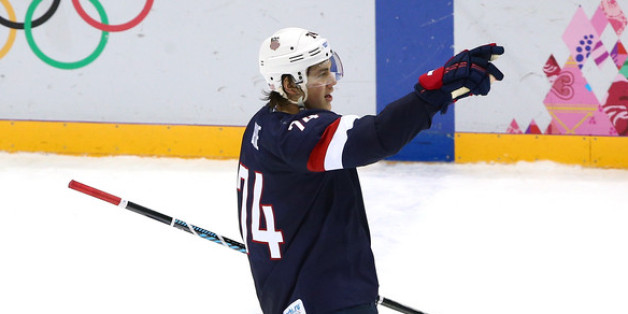 Vancouver Canucks goaltender Roberto Luongo might have had an idea of what was going through Russian goalie Sergei Bobrovsky's mind when T.J. Oshie powered Team USA to a thrilling win in Sochi on Saturday.
The 27-year-old center for the St. Louis Blues put himself in the Olympic spotlight by scoring four shootout goals out of six shots against Bobrovsky, giving the U.S. men's hockey team its second straight victory at the winter games. Afterwards, the Canucks goaltender tweeted a photo of Oshie putting the puck through his legs during a shootout.
I don't feel so bad anymore....... pic.twitter.com/lsFF57sA4V

— Strombone (@strombone1) February 15, 2014
Some other players around the NHL also took to Twitter and reacted to Oshie's incredible performance. As did the White House, of course.
PHOTO GALLERY
BEFORE YOU GO
NHL Players React To Oshie's Performance
PHOTO GALLERY
NHL Players React To Oshie's Performance