After years of uncertainty, an effort to preserve the New York State Pavilion -- an eerily beautiful relic from the 1964's World Fair -- is looking ever more promising.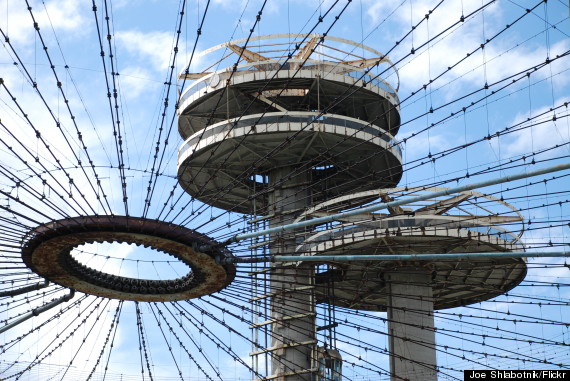 Unfamiliar with the New York State Pavilion? The "Tent of Tomorrow" was designed by the iconic architect Philip Johnson, who founded the Museum of Modern Art's architecture and design department. Johnson's work includes his eponymous Glass House and the New York State Theater. While demolishing the futuristic towers is estimated to cost only $14 million, recent public workshops indicate community residents are in favor of shelling out the $52 million needed to rehabilitate the iconic Pavilion. SUBSCRIBE AND FOLLOW
Get top stories and blog posts emailed to me each day. Newsletters may offer personalized content or advertisements.
Learn more