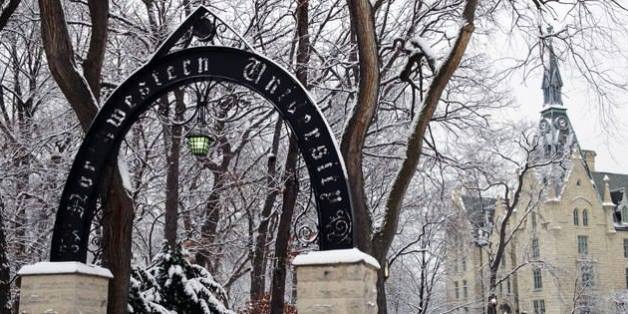 Northwestern University is facing public criticism and a federal lawsuit after a student claimed the school failed to take disciplinary action against a professor who allegedly got her drunk and sexually assaulted her.
Instead, the student alleges Ludlow took her to his apartment where she passed out and later woke up in his bed. The suit alleges a sexual attack, the Tribune reports.
The lawsuit, which names the school but not Ludlow, also states a committee found the student's allegations to be credible, but "Northwestern ignored its own committee's decision and recommendation and continues to employ [him] as a professor," the Sun-Times reports.
"We have corroborating evidence that (the student) propositioned Mr. Ludlow. He refused her advances."
Rutgers has not commented on the matter beyond saying they are "looking into" the claims against Ludlow.
"This was not brought to our attention by either the candidate or his employer," Rutgers spokesman Greg Trevor told the Tribune. "We are looking into this matter thoroughly, including requesting all relevant information to fully evaluate his candidacy."
Also on HuffPost:
'Surviving In Numbers': Stories Of Sexual Assault Survivors
SUBSCRIBE AND FOLLOW
Get top stories and blog posts emailed to me each day. Newsletters may offer personalized content or advertisements.
Learn more