It's no secret that China has a formidable art scene, anchored on one side by a market hungry for collectable masterpieces and the other, by an established class of contemporary artists who have been pumping out artwork since the Cultural Revolution.
Art institutes have taken notice -- not only has New York's premiere haven, the Metropolitan Museum of Art, turned its attention to the East in "Ink Art: Past as Present in Contemporary China," so too has RH Contemporary Art, Restoration Hardware's gallery experiment, with its upcoming exhibition focusing on 12 "new artists" from the country. So why is it then, that most Western audiences would be hard pressed to identify the leaders in Chinese contemporary art -- at least, those who aren't Ai Weiwei or Cai Guo-Qiang?
An upcoming show at the Tampa Museum of Art is trying its hand at righting the wrong as well, shining a light on the new, post-Mao generation of Chinese artists tackling issues like urban development, globalization and pessimism amongst youth culture. Titled "My Generation: Young Chinese Artists," the exhibition highlights 27 names in the contemporary art world, aged 26 to 37, who have begun to carve out an aesthetic far removed from the Cultural Revolution-era art world.
From Ma Qiusha's video pieces to Cui Jie's canvases, the works nod to Western movement with ease and cut through themes endemic to their generation, including intimacy in an advanced age. Behold, 10 contemporary Chinese artists you should know:
1. Birdhead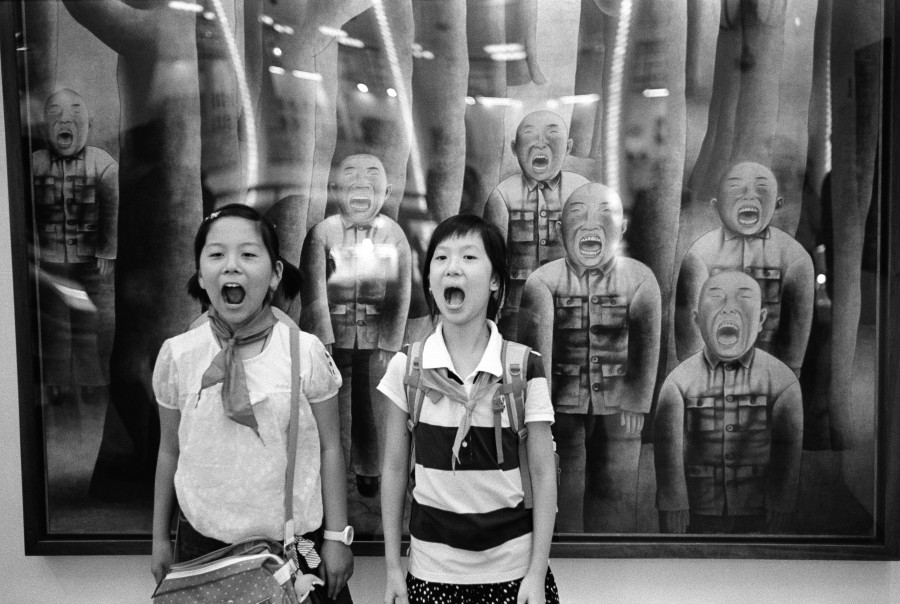 Birdhead, The Light of Eternity No.3 (detail), 2012, Black and white inkjet print each: 20 x 24 in. (50 x 60 cm) © Birdhead, Courtesy of the artists and ShanghART Gallery, Shanghai
2. Liu Di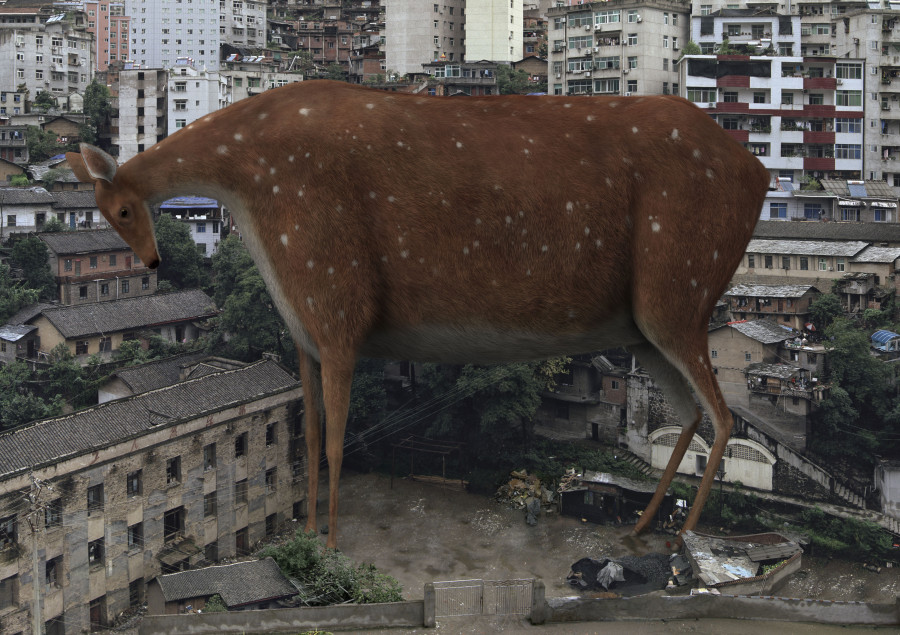 Liu Di, Animal Regulation No.8, 2010, C-print, 23 5/8 x 31 1/2 in. (60 x 80 cm) © Liu Di, Courtesy of Pékin Fine Arts, Beijing
3. Ma Qiusha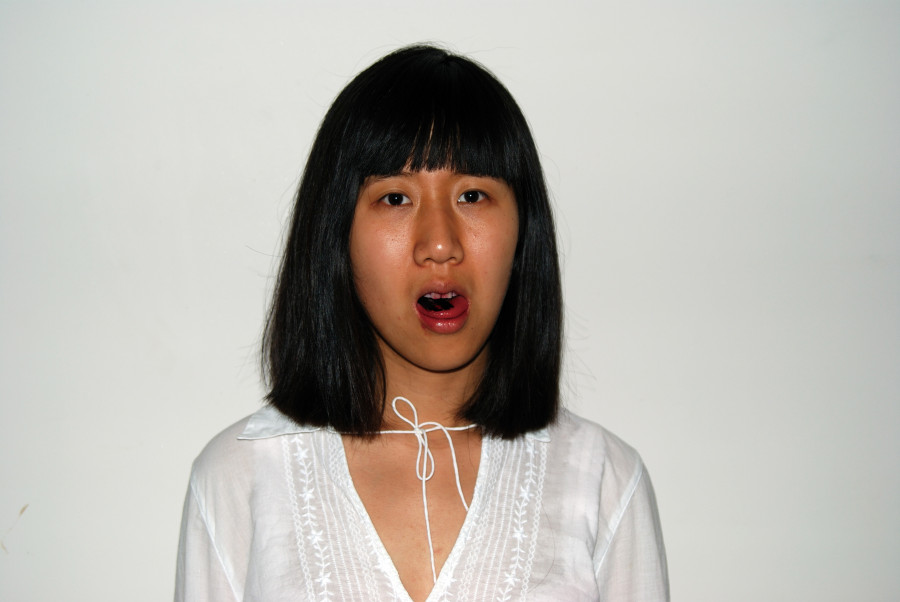 Ma Qiusha, From No.4 Pingyuanli to No.4 Tianqiaobeili (video still), 2007, Video; color, sound, 7 min 54 sec © Ma Qiusha, Courtesy of Beijing Commune
4. Cui Jie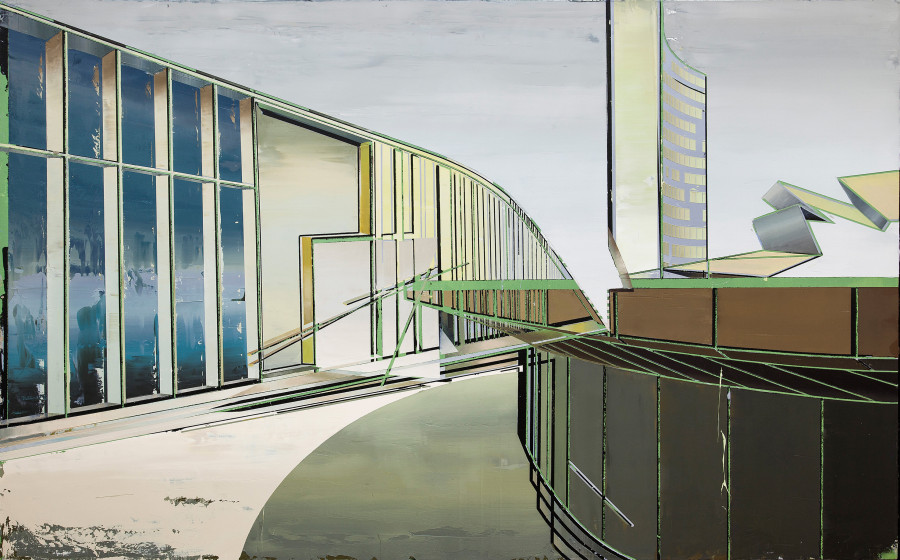 Cui Jie, Jiu Xian Bridge Market, 2012, Oil on canvas, 39 3/8 x 63 in. (100 x 160 cm), © Cui Jie, Courtesy of Leo Xu Projects, Shanghai
5. Huang Ran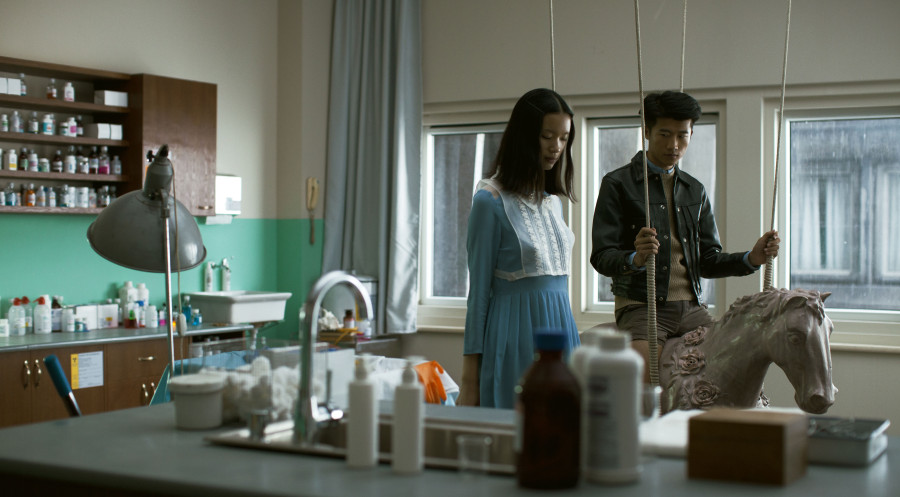 Huang Ran, Disruptive Desires, Tranquility and the Loss of Lucidity (video still), 2012, HD video; color, sound, 22 min © Huang Ran, Courtesy of Long March Space, Beijing
6. Qiu Xiaofei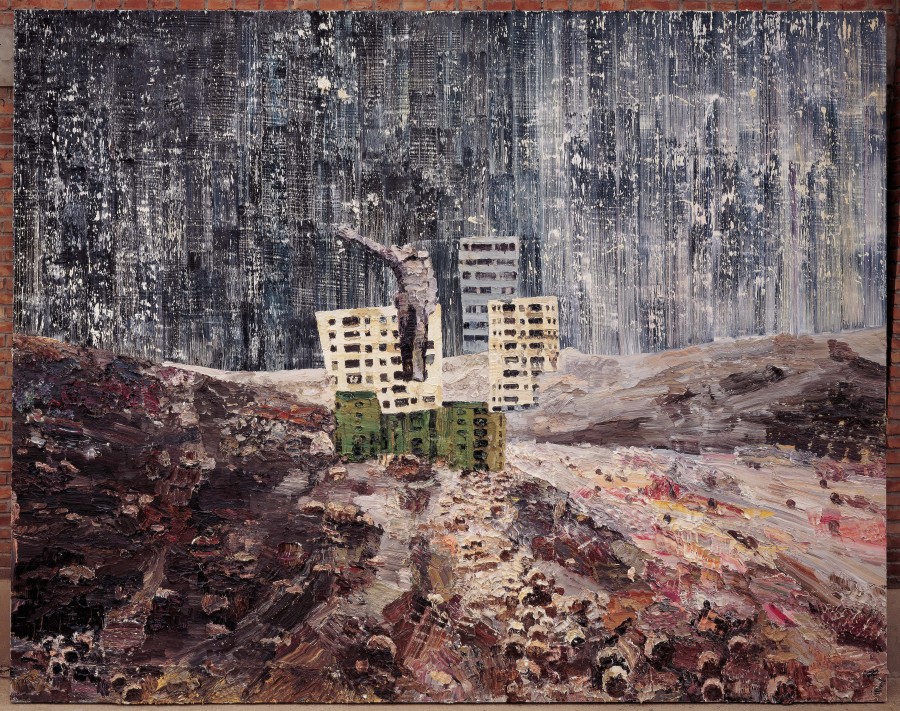 Qiu Xiaofei, Utopia, 2010, Oil on canvas, 118 1/8 x 157 1/2 in. (300 x 400 cm) © Qiu Xiaofei, Courtesy of the artist and Boers-Li Gallery, Beijing
7. Shi Zhiying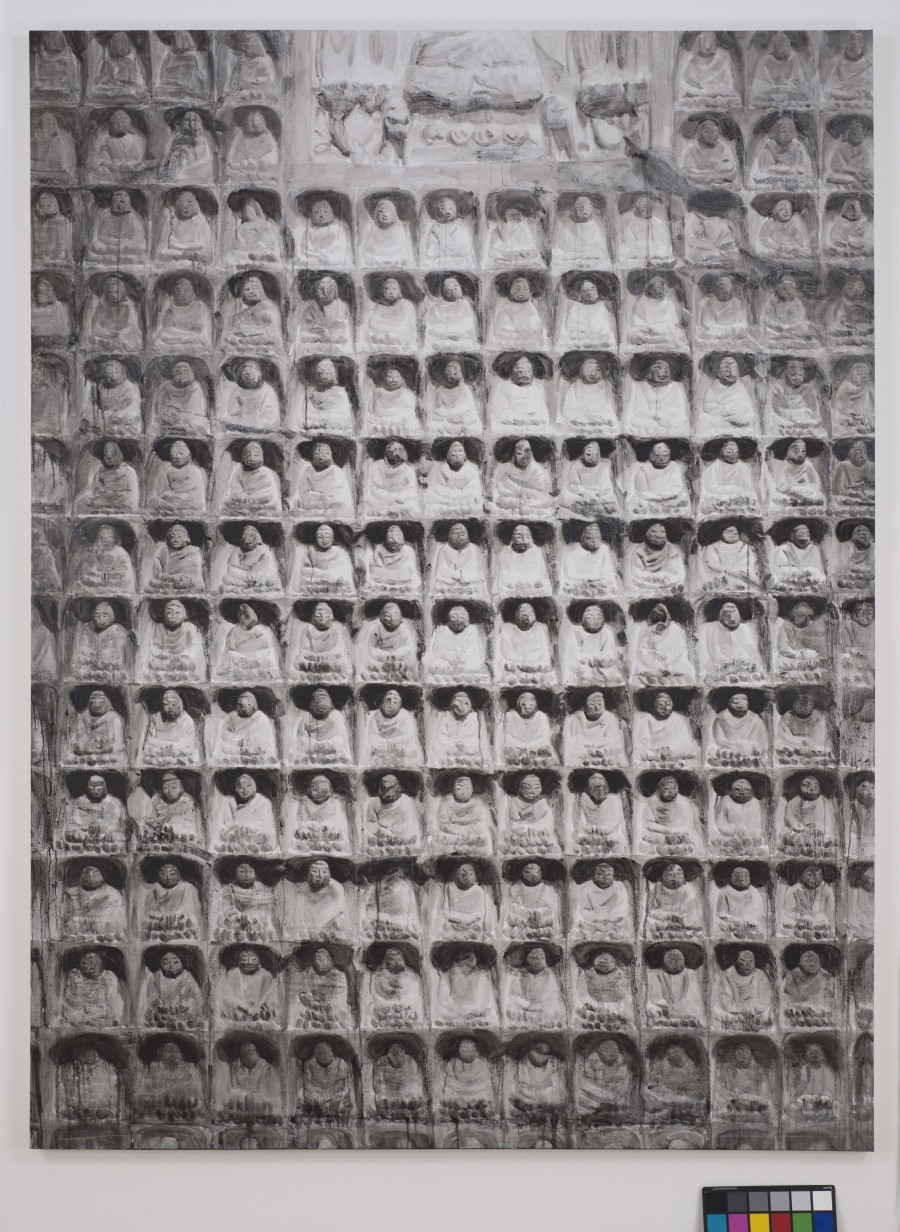 Shi Zhiying, Rock Carving of Thousand Buddhas, 2013, Oil on canvas, 94 1/2 x 70 5/16 in. (240 x 180 cm) © Shi Zhiying, Courtesy of a private collection and James Cohan Gallery, New York
8. Xu Zhen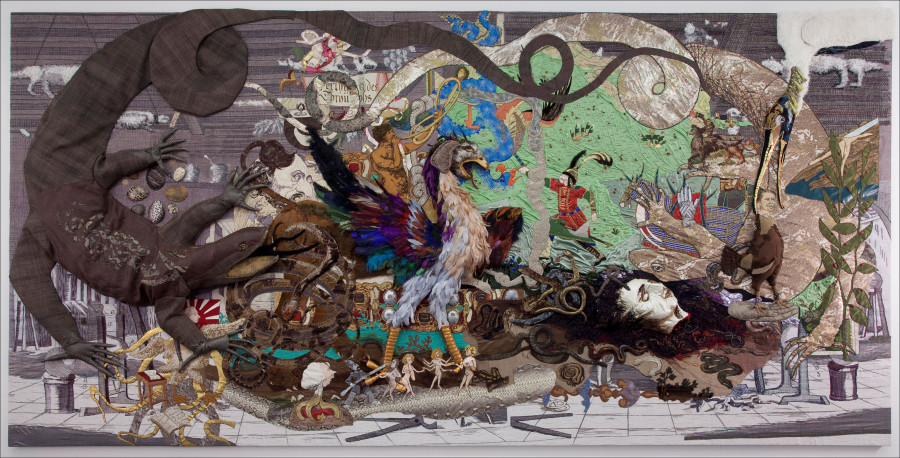 Xu Zhen, Produced by MadeIn, Fearless, 2012, Mixed media on canvas, 124 7/16 x 253 15/16 in. (316 x 645 cm) © Xu Zhen/MadeIn, Courtesy of Long March Space, Beijing

9. Yan Xing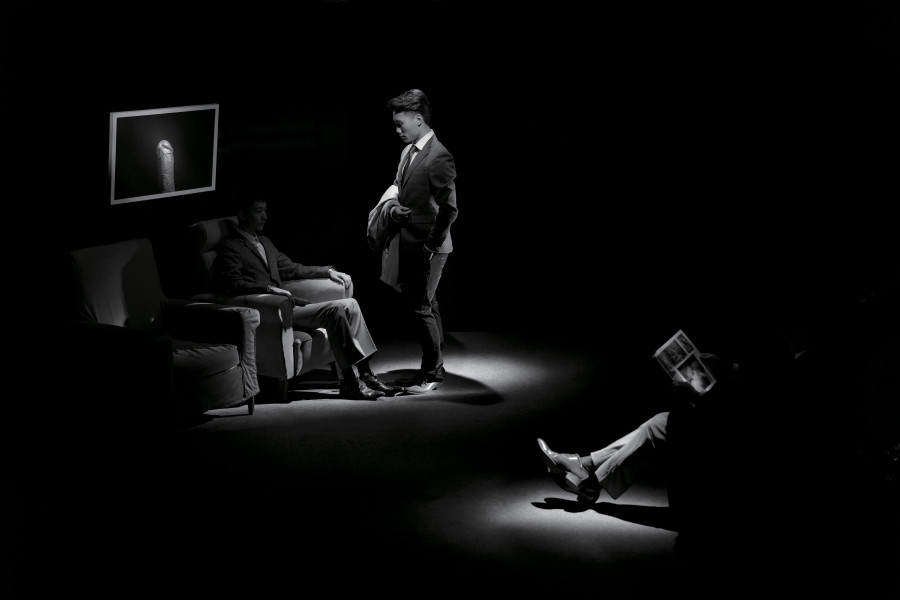 Yan Xing, Arty, Super-Arty (video still), 2013, Single-channel HD video; b/w, silent, 9 min 16 sec © Yan Xing, Courtesy of the artist and Galerie Urs Meile, Beijing-Lucerne
10. Zhao Zhao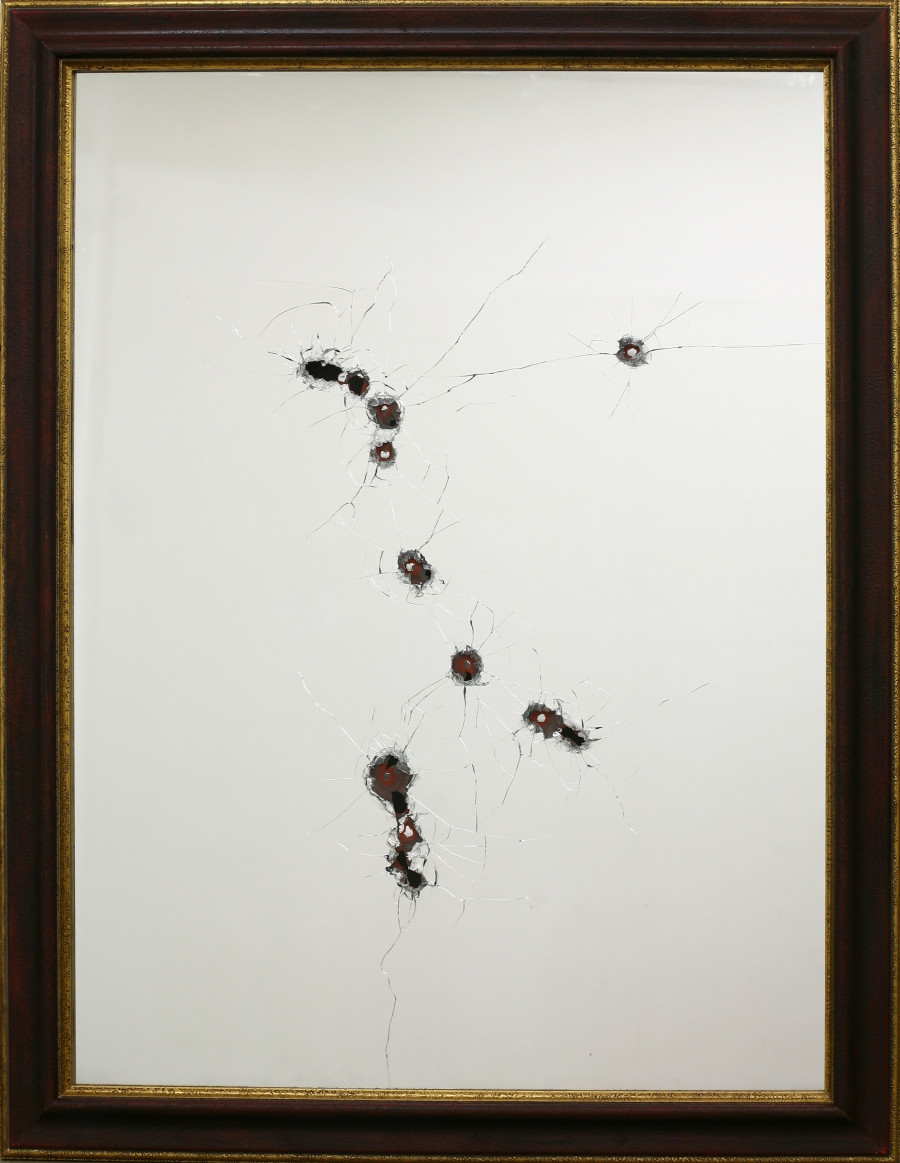 Zhao Zhao, Constellations II No.5, 2013, Mirror with bullet holes, 63 x 47 1/4 x 6 11/16 in. (160 x 120 x 17 cm) © Zhao Zhao, Courtesy of the artist and Platform China, Hong Kong
The Tampa Museum of Art struggled to fund the endeavor at first, making exploratory trips to Shanghai and Beijing while searching for an institutional partner to help finance the show. They found their solution in the Museum of Fine Arts in St. Petersburg, and now the museum's executive director Todd Smith is hailing the exhibition as "the largest and most significant engagement with art from China in our history." The show is set to open June 7 and run until September 28, 2014.