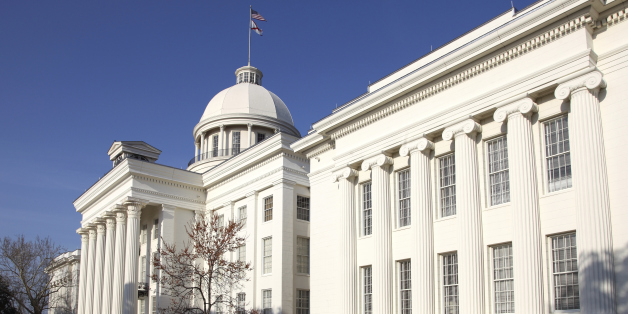 As the Alabama House of Representatives debated whether the Ten Commandments should be displayed in public places, one lawmaker appeared to suffer a head-turning tongue slip.
The Associated Press reported Thursday that the state House ended up passing a bill in favor of the Ten Commandments being allowed public schools and state buildings. According to tweets from various news outlets, state Rep. James Buskey (D-Mobile) had a misspoken moment in the process, referring to Islam as "Muslimism."
Rep. Buskey just referred to Islam as "muslimism."

— Kyle Whitmire (@WarOnDumb) February 20, 2014
And James Buskey D- Mobile, about the notion of Muslims embracing the Ten Commandments, "you're not bracing muslimism, are you?"

— Alabama Politics (@AlabamaPolitics) February 20, 2014
As the Montgomery (Ala.) Advertiser reported last week, this isn't the first instance of the Ten Commandments conversation being up for discussion. Back in 2001, Alabama Supreme Court Chief Justice Roy Moore was behind a movement for a massive Ten Commandments monument in the state's Judicial Building. Thanks to a civil liberties lawsuit, and federal judge order, the monument was ordered to be removed.
According to the paper, Moore was axed by an ethics panel over his unwillingness to follow the order. Now, 13 years later, Roy is back in the same position after being reelected in 2012.
ALSO ON HUFFPOST:
PHOTO GALLERY
BEFORE YOU GO
U.S. State Capitol Buildings
PHOTO GALLERY
U.S. State Capitol Buildings