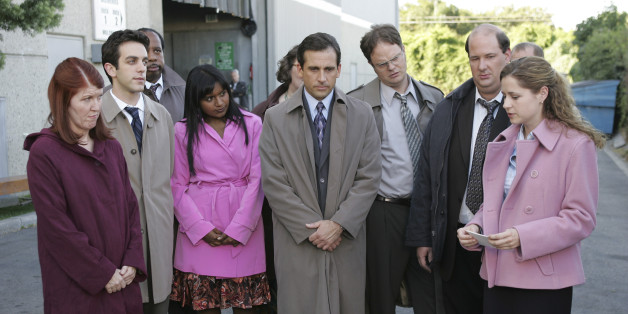 "The Office" is chock full of wisdom. Like, never cook bacon in the middle of the night and never go to a beet farm alone.
But an 11-year-old girl recently discovered the show's greatness for herself. BJ Novak, one of the stars and writers of "The Office," posted a note reportedly from an 11-year-old girl named Olivia from Portland. The note, titled, "Life Lessons I Learned From My Favorite Episodes Of 'The Office'" is spot on and totally aww-worthy.
The letter says, "Watching 'The Office' will be a great memory for me because of all the great characters and laughs and the time my dad and I spent watching it together. Thank you!"
Novak wrote, "Thank you, Olivia of Portland!"
Novak posted the photo to Facebook with the same caption and one commenter wrote, "Olivia is the best younger person I have ever met." Seems like she's a pretty good TV critic too!
ALSO ON HUFFPOST:
PHOTO GALLERY
BEFORE YOU GO
The Office Season 9 Photos
PHOTO GALLERY
The Office Season 9 Photos