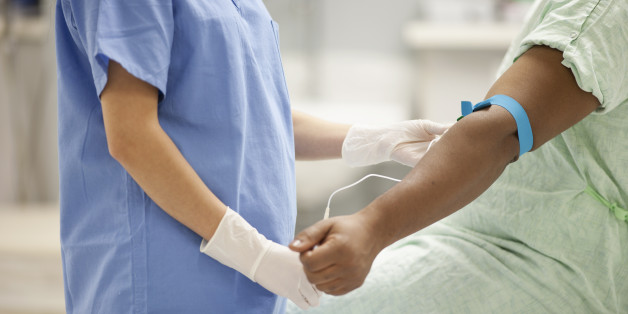 Banned4Life is an organization dedicated to changing the Food and Drug Administration's (FDA) ban on the donation of blood by men who have sex with men.
On Feb. 23, the organization is partnering with Rainbow Grocery Cooperative for a community-wide blood drive that aims to put pressure on the FDA to reconsider its ban on gay blood donation. Occurring in San Francisco, the drive also hopes to provide necessary blood to a city with a high gay population that has recently declared severe blood shortages as a result of the Polar Vortex.
"When I tried to donate blood for my friend Emmy, who has sickle-cell anemia, I was turned away because I'm gay," Blake Lynch of Banned4Life told The Huffington Post. "The FDA's policy is discriminatory and outdated. Through Banned4Life's campaign on Causes, we are rallying thousands of people across the nation to stand up against this ban."
Supporters of Banned4Life are encouraged to donate blood and dedicate the donation to someone who is currently banned from providing their own blood. Individuals are also urged to sign the petition to remove the FDA ban on gay blood donation here.