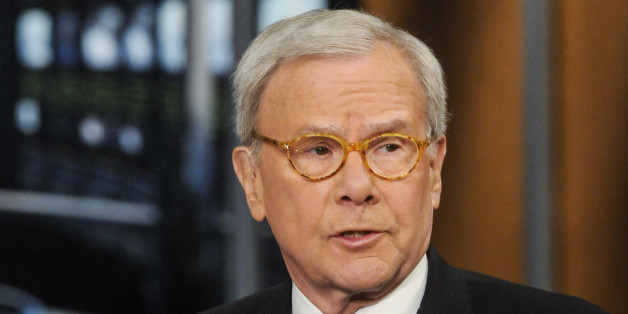 Tom Brokaw paid tribute on Friday to his friend and NBC News colleague Garrick Utley, who died at the age of 74 on Thursday.
Brokaw shared the news in a note to staffers at the network, recalling some of the highlights of Utley's career. "Garrick embodied the history of NBC News for most of the latter half of the 20th Century and he will be greatly missed," Brokaw wrote.
Below, read the full text of Brokaw's note, obtained by HuffPost.
All,

As a long-time friend and colleague of NBC newsman Garrick Utley, I am sad to share the news that he has passed away after a long battle with cancer.


Garrick was the first of our generation to crack the starting line-up of NBC News in the glory days of Huntley-Brinkley. He was NBC's first Saigon bureau chief and, later, ran our London and Paris bureaus before returning home to anchor a weekly magazine show and serve as fill-in anchor for John Chancellor on "Nightly." Garrick was a man for all seasons—a national political correspondent, moderator of "Meet the Press" and anchor of "Weekend TODAY."


Always the complete gentleman, he was a gifted linguist, speaking flawless German, French and Spanish—and sharing his passion for opera with colleagues and NPR audiences. Bill Wheatley said recently, "Garrick was the quintessential foreign correspondent," from Vietnam to the old Soviet Union, from Northern Ireland to the Eastern Bloc. Garrick embodied the history of NBC News for most of the latter half of the 20th Century and he will be greatly missed.


He is survived by his wife Gertje, an art historian; a brother Jonathon; and sister-in-law Carol Marin, Chicago's leading political reporter at our NBC affiliate, WMAQ.


The TODAY show aired a lovely tribute this morning:

http://www.today.com/video/today/54465479#54465479


--Tom Brokaw