The statue you see below is not a joke.
Dragan Radenovic, a famed Serbian sculptor, beat out over 10,000 other artists in a competition to design a statue of the late Steve Jobs to be placed in front of Apple's headquarters in Cupertino, Calif. It was revealed for the first time on Netokracija, a news site for Croatian, Serbian and Slovenian tech geeks.
Anyone who's ever owned an iPhone or Mac, or who's even just seen those things, knows that Steve Jobs was into sleek lines and bold colors, when it comes to design. Radenovic's winning statue is none of those things: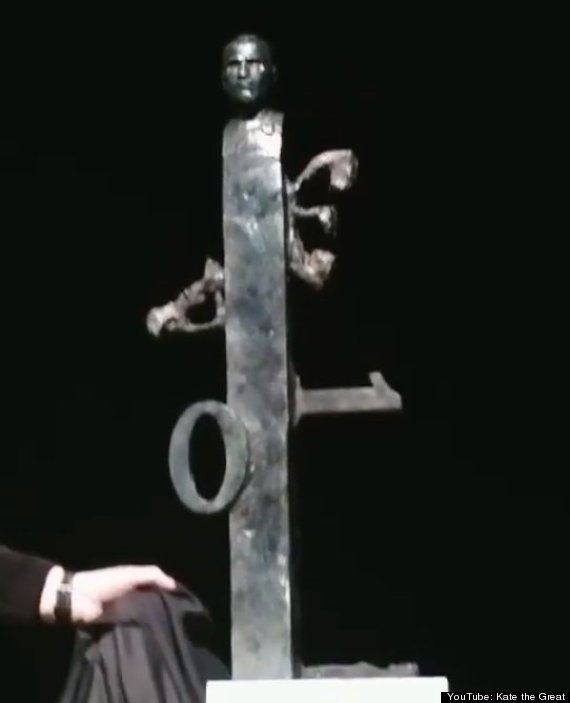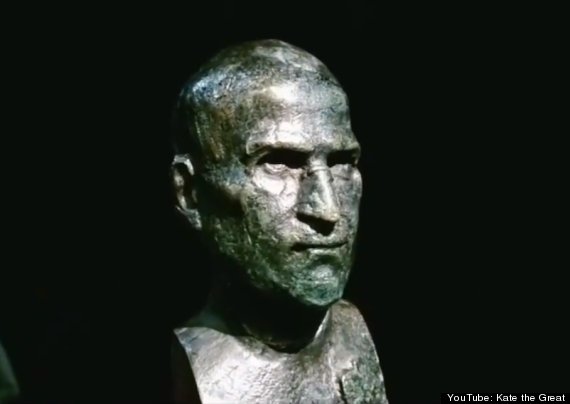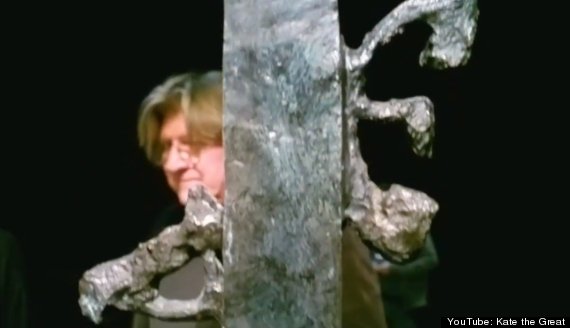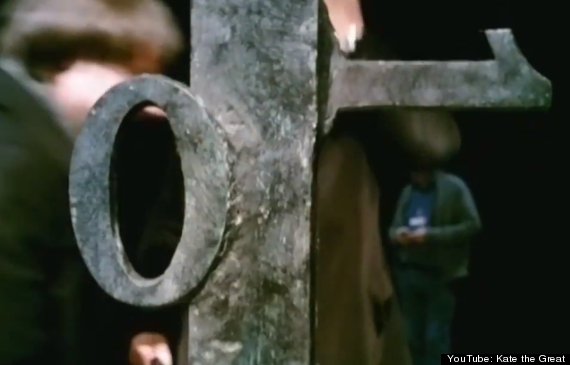 This miniature statue -- the real thing should be 10 - 16 feet tall -- was shown off on Monday on what would have been Jobs' 59th birthday. Radenovic seems to be a well-regarded contemporary artist, according to this Serbian-language biography. And to be sure, great artists are not without critics.
But still.
Let's try to explain this thing the best we can. The bust at the top is of Jobs' head, obviously. Those protuberances you can't read are the Latin letter "A," the old Serbian equivalent for "E" and the Cyrillic letters "Ш," according to a translation done for Mac Rumors. The other two characters you can read are a "0" and a "1," because computers, even though any good computer nerd knows Jobs never really did much coding for Apple.
These letters and numbers are stuck to the column because it is serving as a sort of "magnet," according to the creator. During his lifetime, colleagues described Jobs as having a "reality-distortion field" that swayed coworkers and audiences to his way of thinking. That's the best explanation we could come up with for the magnet.
But we'll credit Apple with this. Apparently, the Apple executives who signed off on the Radenovic's statue liked "the imperfections of his work." (Famed Apple designer Jony Ive even called Radenovic to say he was "very interested" in his work.) As most people have (hopefully) learned since his death, Steve Jobs was not a perfect man.