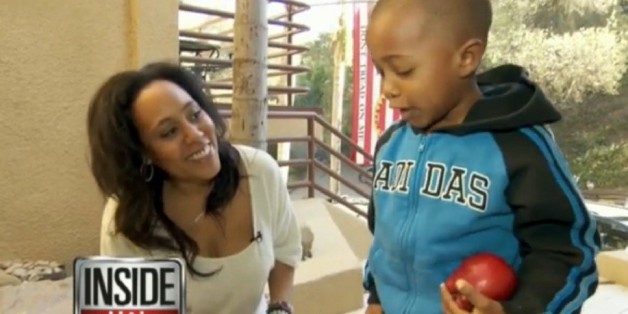 TMZ broke the news that Alexsandra Wright, the mother of Mathew Knowles' 4-year-old son, Nixon Alexander Knowles, has been forced to use food stamps due to the music mogul's outstanding debt of $32,000 in court-ordered child support payments.
Now Wright is breaking her silence, speaking out about her plans to fight for public assistance from Beyonce's father and former manager.
"I'm going to stand up, and I'm going to fight tomorrow, I'm going to fight the next day," Wright declared during an exclusive interview with "Inside Edition." "And I'm going to keep fighting, because that's the only way to give him his identity."
Wright went on to reveal how Knowles once suggested that she hand over their son to Beyonce and Jay Z to raise. "I don't expect Beyoncé to take accountability. It's not her problem. It's not her situation," she added. "Beyoncé and Jay Z have never attacked me. They've [never]done anything wrong to me. They've never been negative at all."
Check out more of Alexsandra Wright's interview in the clip below.
RELATED ON HUFFPOST:
PHOTO GALLERY
BEFORE YOU GO
Beyonce: 100 Sexiest
PHOTO GALLERY
Beyonce: 100 Sexiest