Beards may be forever banned from the New York Yankees locker room, but during the annual spring training tradition of Major League Baseball Photo Day, more than a few players around the game took the opportunity to flaunt their follicular flair.
In addition to some serious beards (and a few notable 'staches), photo day brought out the impressive, the goofy and angry from MLB players and coaches. It also revealed that not every team has a great grasp on where each member plays on the field, as evidenced by the sign held by poor Gregorio Petit of the Houston Astros.
Let's hope Monty Burns (or the Steinbrenners) don't find out about all these hippies running wild in MLB.
The Dodgers' Brian Wilson has long ruled the beard game and famously spurned the Yankees when he refused to shave it to join their ranks.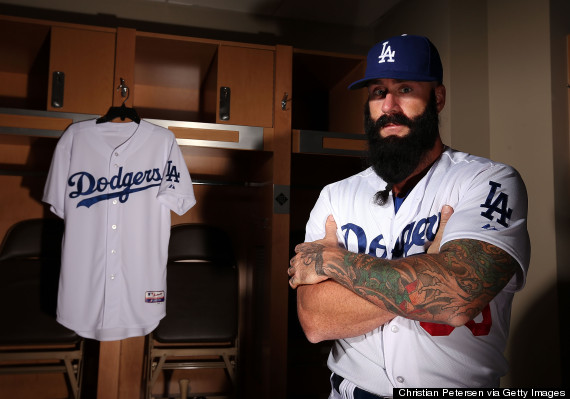 The Chicago Cubs pitcher Carlos Villanueva went with a Victorian weightlifter aesthetic. Minus the ear-to-ear grin, Jason Motte of the St. Louis Cardinals looks like he just walked off the set from "Game Of Thrones."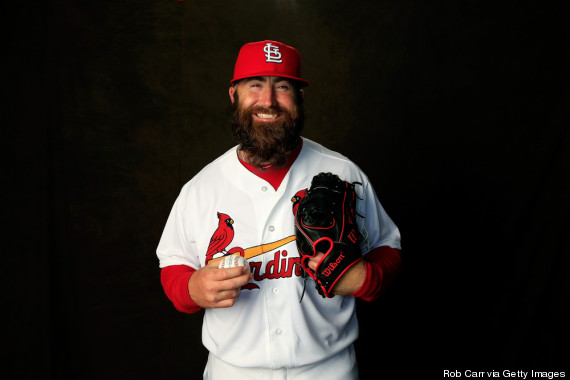 There's something vaguely Amish about the beard of Texas Rangers' Elvis Andrus.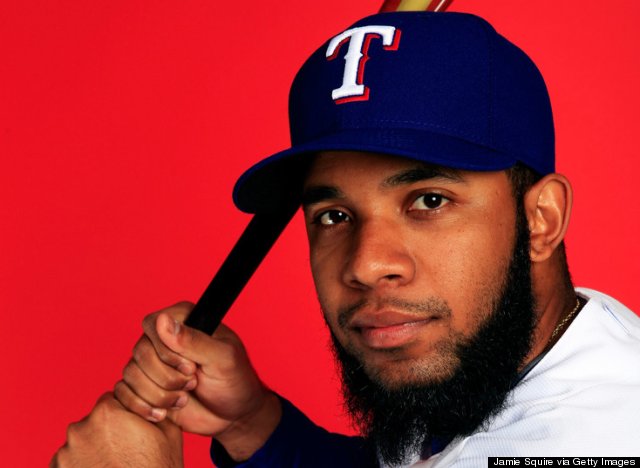 Yukon Cornelius, is that you? Never mind, it's just the Washington Nationals' Adam LaRoche.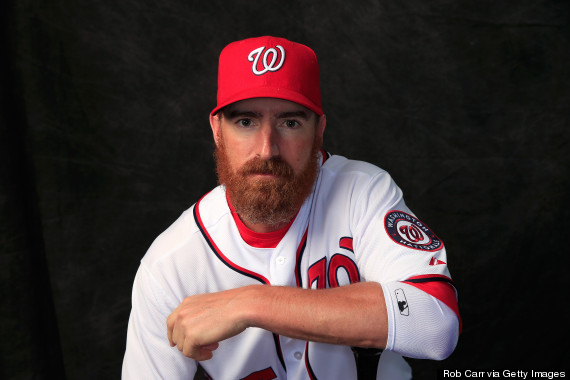 If Superman wore a chinstrap beard... he might look like Melky Cabrera of the Toronto Blue Jays.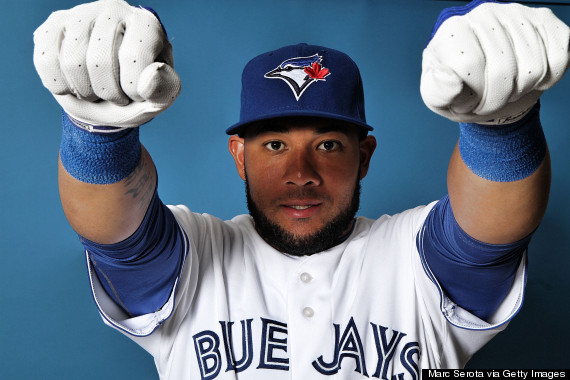 Andrew Cashner of the San Diego Padres look appears to be caught somewhere between Laguna Beach and Lancaster County.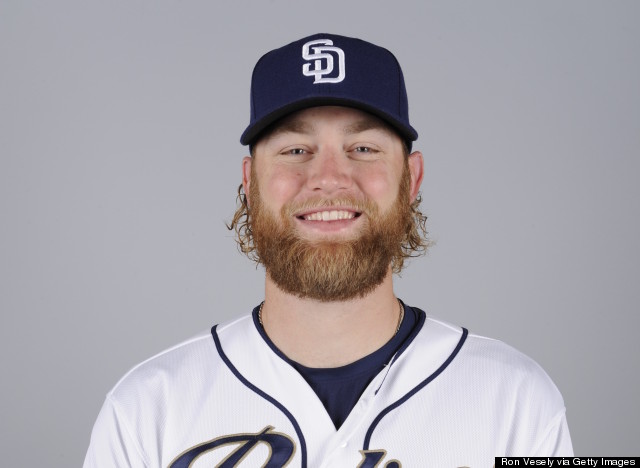 The Cleveland Indians' John Axford should be your No. 1 pick should you ever need backup in a biker bar fight. Chicago White Sox's Adam Dunn...how is your beard so impossibly thick? Sometimes the coolest cats are the ones who keep it classic, like Texas Rangers Manager Ron Washington.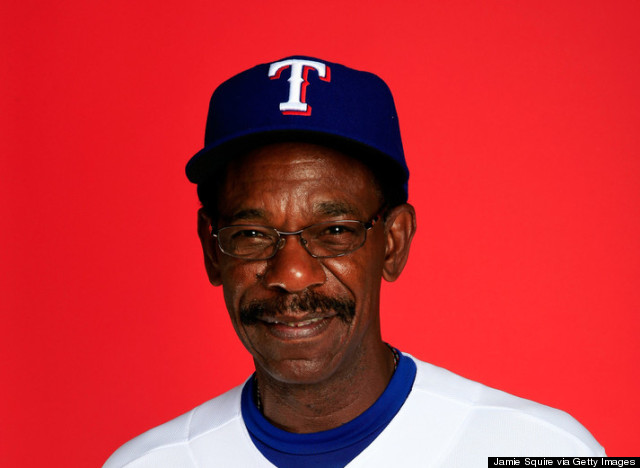 With a beard and hair like that, Jayson Werth of the Washington Nationals has a promising future as a Civil War re-enacter.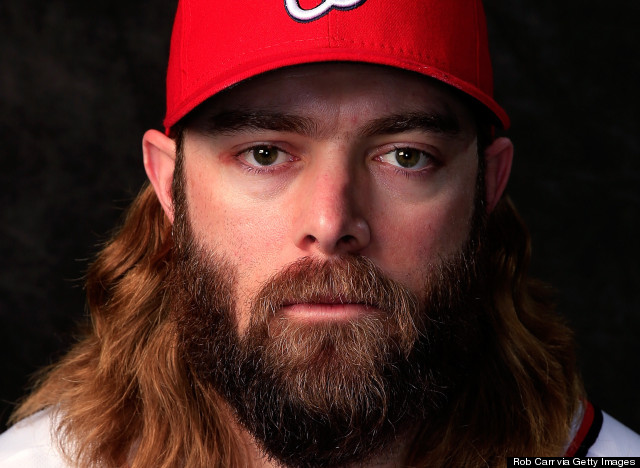 We don't know what to call that thing on your face, Corky Miller, but we hope the Cincinnati Reds fans like it as much as we do.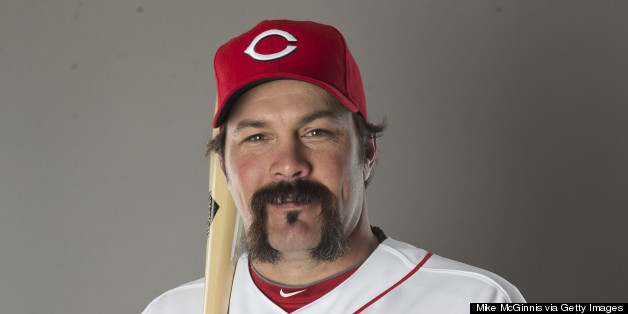 Joe Beimel of the Seattle Mariners would make a pirate proud.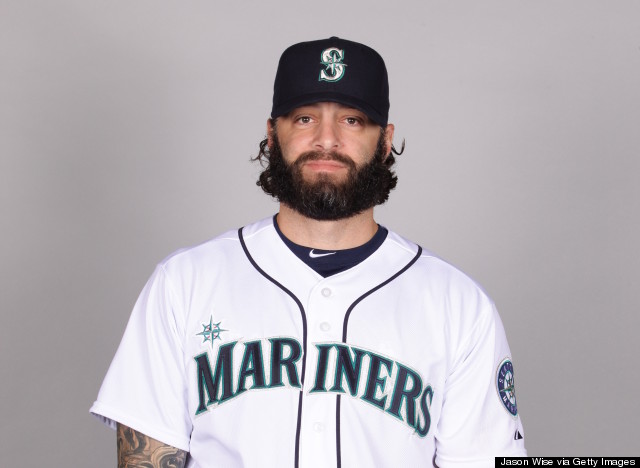 Chicago Cubs' George Kottaras' beard is only OK, but he deserves a spot on the list for bringing his dog, Leo, to the shoot. NICE TRY, TIM LINCECUM! But seriously...someone needs to talk to the San Francisco Giants pitcher about that 'stache.