 Most teachers have some pretty selfless and inspiring reasons for going into education.
A new survey released this week by Scholastic and the Bill & Melinda Gates Foundation asked more than 20,000 teachers various questions about their feelings on their job, including why they were motivated to become teachers. Most respondents gave answers that make us feel optimistic about American classrooms.
According to the survey, an overwhelming majority of teachers said their top reasons for going into education were "to make a difference in children's lives," "to share my love of learning and teaching" and "to help students reach their full potential." Barely any said they went into teaching "for the earning potential" or for "no particular reason."
We only wish everyone had such positive reasons for choosing a profession.
Here's a full breakdown of how teachers responded to the survey questions: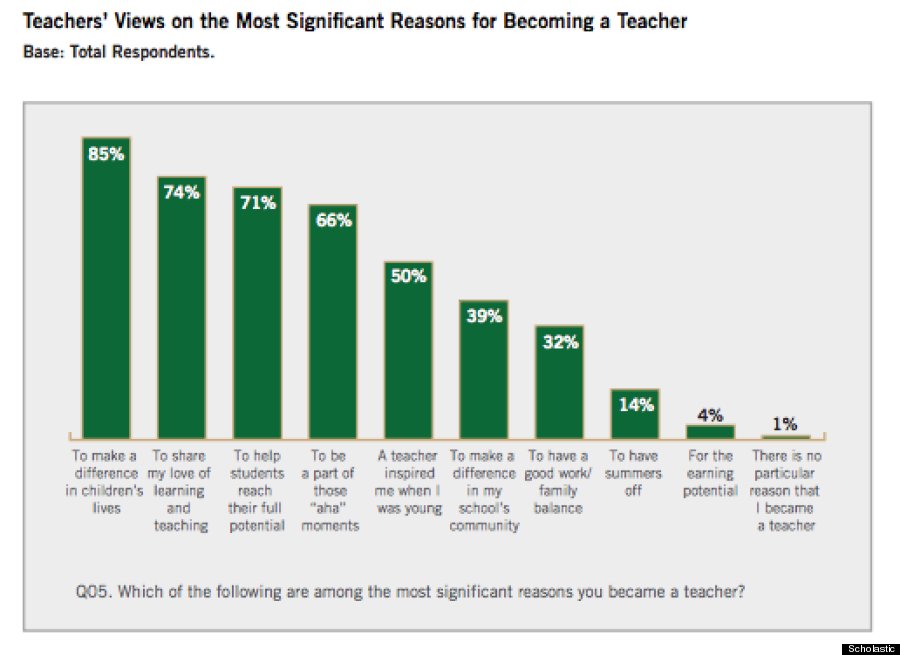 EARLIER ON HUFFPOST:
Best Countries For Education (Economist Intelligence Unit)