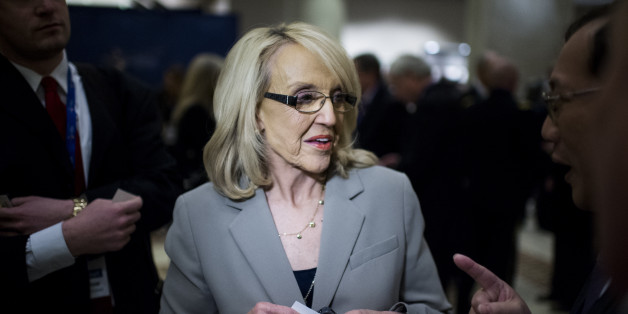 Though many cheered when Arizona governor Jan Brewer vetoed SB 1062, the bill that would have made it legal for people to refuse to serve LGBT people on religious grounds, there were also some conservative pundits who were not so happy.
The biggest complaint was that Brewer was tossing aside the freedoms of Christians:
CNN led full court media press to take away rights of Christians. Just the beginning. Using tolerance as weapon against us. Wake up.
Not sure what the GOP stands for when it stands against religious freedom out of pure fear of political correctness.
Brewer veto shows that poorly informed hysteria works
Arizona Gov. Jan Brewer makes Christians in her state second class citizens.
Tony Perkins on Fox: AZ veto was due to misinformation spread by the hired left. Who's going to protect the rights of Christians?
SUBSCRIBE AND FOLLOW
Get top stories and blog posts emailed to me each day. Newsletters may offer personalized content or advertisements.
Learn more