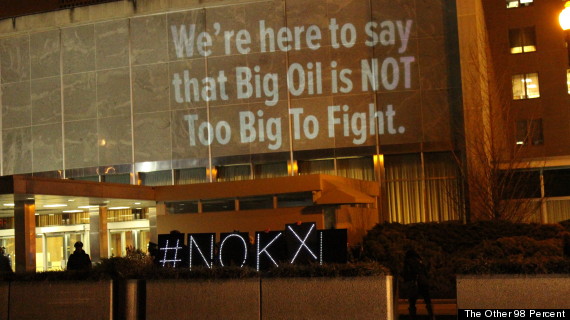 "We are fed up with the State Department's conflict-ridden, Big Carbon influenced, Keystone XL consideration process. That's why, with the help of 'The Illuminator,' we're going to light up the State Department with the comments they'd prefer to ignore," Nicole Carty, actions coordinator for The Other 98%, said.
SUBSCRIBE AND FOLLOW
Get top stories and blog posts emailed to me each day. Newsletters may offer personalized content or advertisements.
Learn more