Robin Sandusky's sister studies lizards for a living, but it was Robin who got an up-close look at one on Tuesday.
"I'd taken like 15 bites, and I sort of turned it over," Sandusky said over the phone Wednesday. "I could see the scales and the little lines of the mouth, and the arm hanging off."
(Story continues below.)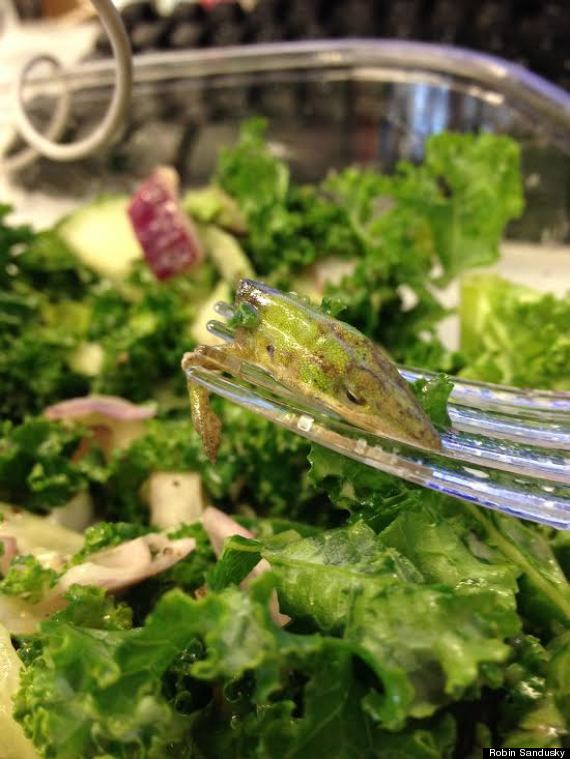 "I could see the grime hanging out the back of its head. It was disgusting," she added.
She sent the salad back and received a full refund, but won't be going there again.
"I'm like a jilted lover," Sandusky explained. "I can't go back once I've been betrayed."
Guy & Gallard refused to comment when contacted by HuffPost.
UPDATE: 1:35 p.m. -- Guy & Gallard managing partner Jason Jeffries said in a statement that the company is looking into the issue.
SUBSCRIBE AND FOLLOW
Get top stories and blog posts emailed to me each day. Newsletters may offer personalized content or advertisements.
Learn more