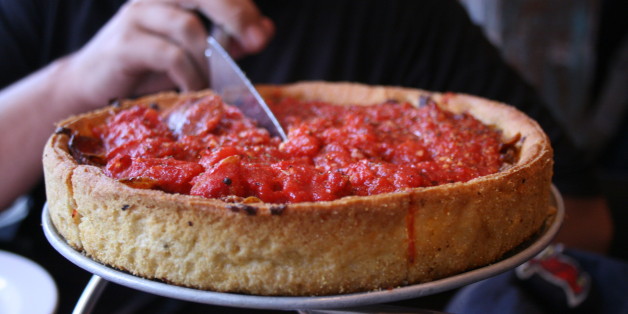 Emmett's was opened last fall at 50 MacDougal St. by owner Emmett Burke, a native of Chicago suburb Lake Forest, the same week Stewart railed against deep dish as "a f***ng casserole" in an epic rant that prompted a threatening-looking note and an anchovy-topped pizza from Chicago Mayor Rahm Emanuel.
"Some people don't want to call it pizza, but that's because they may be jealous," Burke told the paper.
15 Chicago Pizzas That Need To Chill Out
SUBSCRIBE AND FOLLOW
Get top stories and blog posts emailed to me each day. Newsletters may offer personalized content or advertisements.
Learn more