You've probably never seen an eclipse quite like this.
Erigone follows a path between Mars and Jupiter about 110 million miles from Earth as it orbits the sun in the main asteroid belt. Around 2:06 a.m. EDT Thursday, Regulus will pull a disappearing act for a short period of time as that path leads Erigone to block out the star for observers in the northeast.
But be forewarned: Blink, and you might miss it. The eclipse may last only 14 seconds or at most two minutes for some locations, Space.com reports.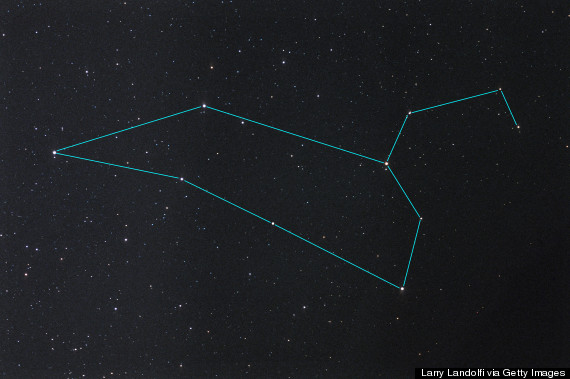 Can you spot Regulus in Leo? The bright star forms the bottom right corner of the constellation.
Watch Slooh's live stream, beginning at 1:45 a.m. EDT on March 20, above.
Also on HuffPost:
Amazing Images Of Asteroids
SUBSCRIBE AND FOLLOW
Get top stories and blog posts emailed to me each day. Newsletters may offer personalized content or advertisements.
Learn more