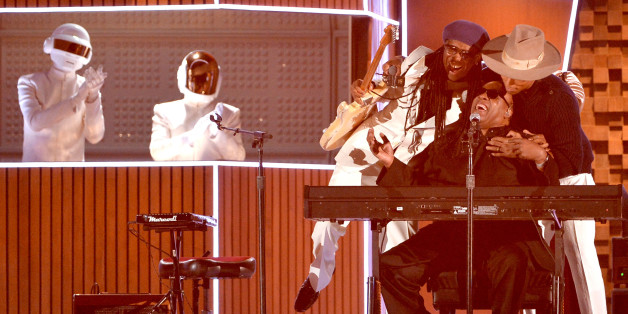 Daft Punk's Grammy collaboration with Pharrell, Stevie Wonder and Nile Rodgers was undoubtedly one of the best performances of the night, if not in all Grammy history. Unfortunately, most of the camera shots during the performance focused on the crowd, seeking out the most awkward dancers and the star's reactions. Well, thanks to the dedicated work of Reddit sleuths iambradk and IAmArique, we now have their rehearsal performance, and not only do you get more face time with the artists but a better sound than the live show. Watch the video below.
Pharrell Williams' 'Happy': Dances, Covers And Mash-ups
SUBSCRIBE AND FOLLOW
Get top stories and blog posts emailed to me each day. Newsletters may offer personalized content or advertisements.
Learn more