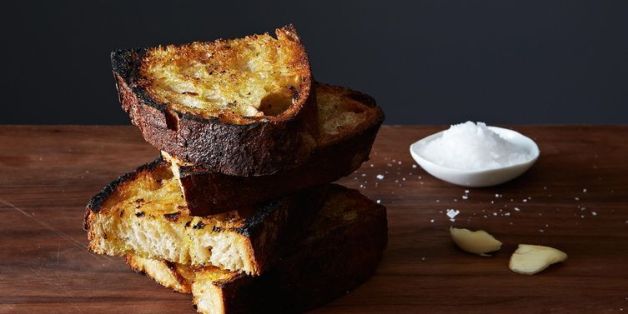 Most of us don't think twice about toast. It's just a slice of bread that we throw in the toaster and call breakfast. But you guys, toast can be so much better than that -- and yes, we are being 100 percent serious. Toast can be more than a light breakfast, it can be filling, creative and exciting. It can even be called dinner. Toast is getting fancy, and we think you should get on board.
So put the butter down -- only this one time, fellow butter addicts -- and put something new on your toast. Here are our 10 favorite ways to upgrade our toast. Keep in mind that this is just the beginning:
Want to read more from HuffPost Taste? Follow us on Twitter, Facebook, Pinterest and Tumblr.