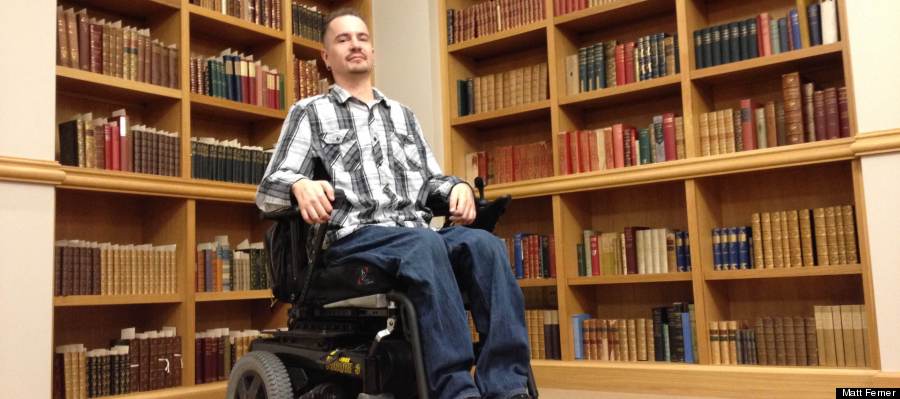 B
randon Coats, a quadriplegic medical marijuana patient from Colorado, was fired by Dish Network in 2010 for taking his medicine while off duty, in the privacy of his own home. Coats, who uses medical marijuana to treat debilitating muscle spasms from a spinal injury that left him in a wheelchair, had been a model employee. But Dish Network's zero-tolerance drug policy prohibits marijuana use, even for medical reasons. When Coats, a customer service representative, tested positive for cannabis during a routine drug test, he was immediately terminated. Because marijuana remains illegal on the federal level, employers can fire a medical marijuana patient who fails a drug test, even in states where it's legal for medical use. "It was devastating," said Coats, 34. "I had that job for three years. I was dependent on that for my life." Coats sued the satellite television giant for wages and benefits in 2011, alleging that he had been illegally fired. His attorney, Michael Evans, argued that the THC found in Coats' body during the drug test did not prove that he was intoxicated at work. He added that Coats never used marijuana on the job, never requested special accommodations for his medical marijuana use, didn't exhibit poor job performance and never endangered the health or well-being of any person at Dish. In 2013, the Colorado Court of Appeals affirmed the company's right to fire Coats, but earlier this year, the state Supreme Court announced it will hear Coats' case. He and Evans will file their opening brief on Monday. Throughout the country, where state medical marijuana laws do not explicitly provide protected status to patients, state supreme courts have upheld companies' decisions to fire employees for their cannabis use outside the office. The highest courts in
California
,
Montana
,
Washington
and
Oregon
have heard similar cases, and have consistently ruled in favor of the employers. The judges have said that medical cannabis laws only protect patients from criminal penalties, not from termination by their employers. Should the Colorado Supreme Court buck the trend and rule in Coats' favor, the decision would be a historic one, likely protecting the more than 110,000 registered medical marijuana users in the state and setting a precedent that could eventually affect millions of patients nationwide.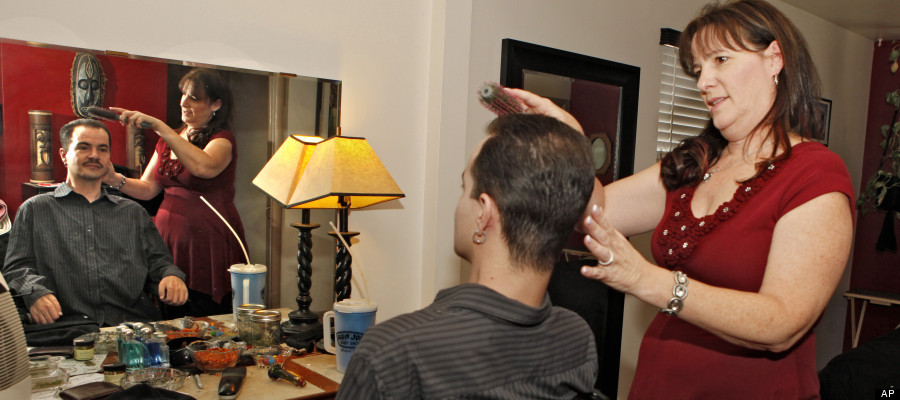 I
n 1996, when Coats was 16 years old, he was a passenger in a vehicle that crashed into a tree. The accident paralyzed over 80 percent of his body, and he's suffered from severe involuntary muscle spasms and seizures ever since. "My spinal cord is broken, so messages don't get back and forth from my brain to my body," Coats said. "My legs still work, but they just can't get the signal. Sometimes my whole body can just seize up." At first, Coats used prescription drugs to combat the spasms, but over time their efficacy waned. Then his doctors recommended
he start using medical marijuana
. Coats joined Colorado's medical marijuana registry in 2009, hoping that the cannabis would alleviate the persistent spasms. Medical marijuana changed his life. Smoking a small amount of cannabis each evening proved effective treatment, enabling him to go to work without discomfort the next day. His mother, Donna, said her son can't get out of bed in the morning without a treatment the night before. "He's rigid in the morning, his back is rigid, his whole body below his injury is as stiff as a board," she said. "He needs medical marijuana to relax that, so he can bend and start his day." Coats' condition following the car accident made finding steady work a challenge, so he was thrilled when, in 2007, Colorado-based Dish Network gave him an opportunity to work in their customer service division as a telephone operator. Coats said he was ranked in the top 5 percent of his fellow telephone customer service representatives. He was eventually moved into a more prestigious commercial section of his department. "It was where the better employees worked," he said. "I was good at my job." "We have the proof that he was [a top performer] in his evaluations," Evans said. "I think he was late twice, and that was the extent of any discipline." Three years after being hired, Coats was selected for a random employee drug test. It was the first time he remembered a drug test happening at the company since he worked there, and certainly the first time he'd been given one. Before taking the test, Coats immediately and voluntarily told his examiner that it would come back positive for marijuana, explaining he was a patient on the state registry and had been for about a year. He emphasized he was never under the influence at work. On June 7, 2010, about two weeks after his drug test came back positive, Coats arrived at work and noticed his keycard wouldn't open the door. "That's when a security guard met me there and said that they wanted to meet me at human resources," he said. "They told me I was being fired." Shortly after that, Coats wrote a letter to the company expressing confusion, noting that he'd been a loyal and effective employee. The response he received was unequivocal -- Coats had failed a drug test, end of story. "We are surprised by your recent claim that you do not understand the basis for your termination at Dish Network," wrote
senior human resources manager Katie Shortsleeve
. "You tested positive for marijuana while at work. Following your positive drug test result, we met with you ... and at each of these meetings you did not deny that you use marijuana or that you tested positive while at work. You further stated that you plan to continue to use marijuana. Consequently, your employment with Dish was terminated." Like many companies, Dish Network has a zero-tolerance policy when it comes to drug use. "To ensure a safe and productive work environment, Dish Network reserves the right to administer nondiscriminatory, unannounced random drug testing," the company drug policy reads. "No employee shall report to work or be at work with alcohol or with any detectable amount of prohibited drugs in the employee's system. Any violation of this statement of policy will result in disciplinary action up to and including termination." Asked about Coats' firing, Dish spokeswoman Jenna McMullin said the company does not comment on employee matters. "As a national company, Dish is committed to its drug-free workplace policy and compliance with federal law, which does not permit the use of marijuana, even for medicinal purposes," she said. Coats hired Evans and filed suit against Dish in August 2011. But in February 2012,
the Arapahoe County trial court dismissed the complaint
on the grounds that use of medical marijuana is not a "lawful activity," even when in full compliance with Colorado's Amendment 20, which legalized marijuana for medical use in 2000. Coats appealed the decision, but the appellate court dealt another blow to his case in July 2013,
upholding the trial court's decision in favor of Dish
. This time, the judge ruled that when it comes to marijuana, federal law trumps state law.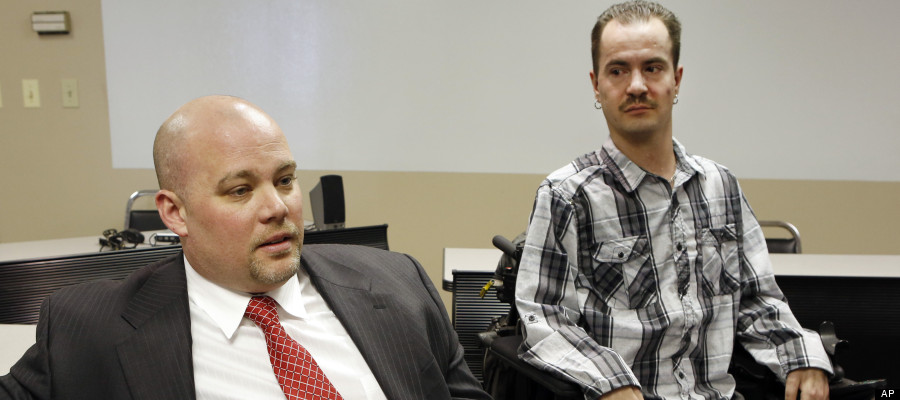 W
hile the Americans with Disabilities Act protects most employees with serious medical conditions from discrimination, it doesn't protect their use of medical marijuana. And although 20 states have legalized marijuana for medical use,
very few provide explicit protections for patients
. An exception is Arizona, where an employer is prohibited from discriminating against an employee who has tested positive for marijuana and is a registered medical marijuana patient, as long as he or she doesn't have a "safety sensitive" job, like heavy machinery operator or airline pilot. Colorado is a different story. Amendment 20
says employers are not required
to "accommodate the medical use of marijuana in any work place." But the law does not explicitly state whether an employer has the right to fire an employee who uses medical marijuana at home. Coats' supporters believe his case has the opportunity to remove this gray area and set a precedent for future medical marijuana patients who use the substance outside the office. "This single court case has the ability to fundamentally change policy both in Colorado and nationally as employers and lawmakers grapple with the legal and moral ethics of firing employees for actions that are completely legal under state law," said Brian Vicente, an attorney and one of the authors of Amendment 64, which legalized marijuana for recreational use in Colorado in 2012. "This case further highlights the need to change federal law to respect state medical marijuana laws and to treat medical marijuana patients, and responsible adult consumers, with respect and understanding." Three years have passed since Coats' firing, but Evans believes employers have yet to catch up to the realities of medical marijuana use and testing. "The testing is not where it should be for employees or employers," Evans said. THC, the active ingredient in marijuana, can
stay in a person's body for upwards of 40 days
-- long after he or she may have felt the effects of the substance. Stronger drugs like cocaine can leave the system within
one to three days.
"If you're going to drug test, do the right tests," Evans said. Vicente added that employees who use alcohol and prescription drugs outside work are protected from losing their jobs. "In Colorado, as long as it does not affect job performance, businesses cannot fire employees for their oxycodone prescription or the glass of wine they had the night before working," Vicente said. "Marijuana consumers and medical marijuana patients are not offered that same protection." Since the announcement that the Colorado Supreme Court will hear Coats' case, about a dozen members of the state's business community, including the Denver Chamber of Commerce, the Colorado Association of Commerce and Industry and the National Federation of Independent Business, have teamed up and cosigned a motion in support of Dish Network, urging the state's Supreme Court to uphold the appeals court ruling against Coats. "Customers, consumers, employers and other employees all benefit when employers have the discretion to enforce policies that promote safety and accountability," the motion reads. "As a matter of sound public policy, Colorado should encourage employers to hire and monitor employees who can be trusted. Reading [the] Lawful Off-Duty Activities Statute to prohibit the discharge of employees who are engaged in risky behaviors such as marijuana use undermines such public policy." It's difficult to predict how Coats will fare before the Supreme Court. The appeals court decision in favor of Dish was a 1-2 split, with only one judge, John Webb, dissenting. "If an employee's off-the-job activity violated only federal criminal law, that activity might well warrant termination based on 'a bona fide occupational requirement' of the position,"
Webb argued
. "But if the employee's activity was unlawful only under federal law, and it did not relate to such a requirement, then the employee would be protected from termination." Kimberlie Ryan, an attorney who has advised on Coats' case, said that Webb's dissenting opinion was a good sign. "I think that it bodes well for what is going to happen at the Colorado Supreme Court," Ryan said. Evans remains optimistic, noting just how much has changed with regards to marijuana since Coats was fired, including the legalization of recreational marijuana in Colorado, the beginning of retail sales in the state and the recent
shifts
in tone
from the federal government
. Meanwhile, Coats has struggled to find employment, saying that his condition, along with the lawsuit, gives potential employers pause. "I would love to work," he said. "I feel like I'm a drag on society. It's a horrible feeling." But despite the disruption to his life, Coats welcomes the challenges that lie ahead. "I think I'm a good person to do this," Coats said. "This happened to me. There's nothing I can do about it. But what I can do is maybe prevent it from happening to someone else."