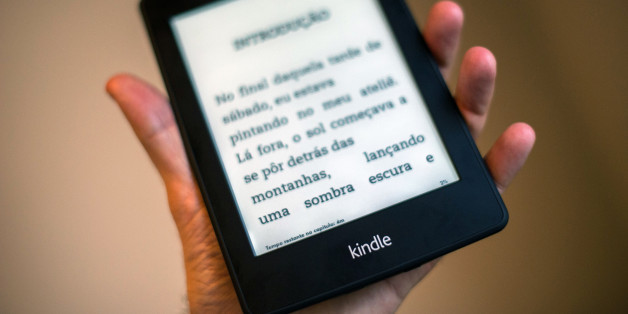 Good news: Amazon is giving out a whole lot of money, and you might be getting some of it.
On Tuesday morning, the online retailer sent emails to many customers informing them that they had earned a credit for past Kindle ebook purchases following a $166 million legal settlement with book publishers.
The email's subject is "[Your name]: You have a new $[amount] book credit in your Amazon account." If you're a Gmail user, the email may have gone to your "Promotions" tab, so take a look there.
Inevitably, it's become a competition of sorts on Twitter with people showing off their credits. Some got significantly more money than others:
I don't feel I deserve my Amazon $47.49 book credit from the eBook antitrust settlement.
So far the lowest Amazon store credit I've seen reported is 73 cents and the largest is $246.
Amazon e-book anti-trust settlement netted me $0.73 in Amazon store credit. Justice has been served.
I'm self-conscious that I only got $10 from the Amazon anti-trust settlement
The money isn't coming from Amazon, but from book publishers. Five of them -- Hachette, HarperCollins, Simon & Schuster, Penguin and Macmillan -- settled a lawsuit brought by the U.S. Department of Justice that accused them of conspiring with Apple to inflate the price of ebooks.
According to the lawsuit, back in 2010 the publishers saw working to set ebook prices with Apple, which had just released the first iPad and an accompanying iBooks store, as a chance to fight back against Amazon, which was aggressively cutting prices on its own ebooks to entice people to buy and use Kindles. (Here's a great summary of the case at the blog TidBITS.)
Anyone who purchased ebooks from the five publishers, which denied any wrongdoing, between April 1, 2010 and May 21, 2012 may be eligible for the credit. The money is automatically added to your Amazon account and you can use it to buy any Kindle or print book on the site.
SUBSCRIBE AND FOLLOW
Get top stories and blog posts emailed to me each day. Newsletters may offer personalized content or advertisements.
Learn more