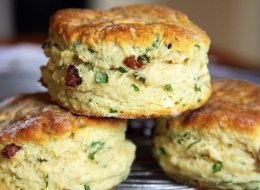 If you've ever walked through the farmers' market this time of year, you know it's spring from the smell of ramps wafting through the air. Ramps (allium tricoccum) have a very unique, or shall we say pungent, aroma that's sort of like a cross between garlic and leeks. Some people confuse ramps for leeks, but in fact they can be called wild leeks or spring leeks (in Europe they're known as ramsoms). You'll recognize a ramp by its pearly white tuber, burgundy stem and wide floppy green leaves that look like lily of the valley. They can be used in a number of recipes, cooked or raw, just like onions. But where do ramps come from and why should we care?
Ramps have become the it vegetable of the spring season. There are even festivals celebrating it all over the East coast. In New York City, chefs go crazy over ramps and buy them up often before the rest of us can get to them, which means it's a rat race to the farmers' market to buy them. But nowadays even some supermarkets and online purveyors have begun carrying the wild leeks, but the operative word here is "wild." Ramps are not grown commercially -- rather, they're harvested from forests in the Northeast, from as north as Canada to as south as the Carolinas. But the availability of ramps has started to decline with the almost "gold-rush" mentality people have -- in Quebec it's now against the law to harvest them for sale and parts of New England are having a shortage due to overeager foragers.
However, not everyone loves ramps -- there are just as many who dislike the odiferous vegetable as there are those who adore it. Ramps have a flavor and aroma that you really have to love to enjoy. For the first-timer we recommend recipes where the ramps are sauteed, roasted or grilled -- these cooking methods tame the very strong flavor. For those on the adventurous side, try ramps raw or pickled. Whizz up a batch of ramp pesto and serve it over pasta. Pickle a jarful of ramps and enjoy their crunch and sharp and tangy flavor. There are so many ways to cook with ramps -- once you try them you'll have to decide for yourself whether they're worth all the hype.
Have you cooked with ramps before? Let us know what you think of them below.
Assertive Green Salad With Ramps, Bacon And Blue Cheese

WinneAb/Food52

Ramp Pesto Pasta

Marc Matsumoto/No Recipes

Crostini With Sautéed Ramps

TasteFood/Food52

White Cheddar Grits With Grilled Ramps

Anna Stockwell/Saveur

Fried Eggs With Asparagus, Ramps And Oyster Sauce

thirschfeld/Food52

Momofuku's Pickled Wild Leek/Ramp Bulbs

Steamy Kitchen

Ramped Up Crostini with Ricotta and Pea Shoots

TasteFood via Food52

Ramp And Watercress Soup

Sweet Paul

Ramp Compound Butter

Birdworms & Buttermilk

Wild Ramp Pesto

Sarah Shatz/Food52

Ramp Carbonara

meganvt01 via Food52

Fried Eggs With Bacon And Ramps

J. Kenji Lopez-Alt/Serious Eats

Ramp Jerked Chicken With Roasted Ramps And Kale

thirschfeld/Food52

Fresh Fettuccine with Bacon, Ramps and an Egg

queenie_nyc from Food52

Ramp Soup

Learning and Yearning

Pan Roasted Skirt Steak With Fingerlings And Ramp Leaves With A Pickle Sauce

Cooking Channel

Chilled English Pea Soup with Garlic Cream & Pickled Ramps

Genius Recipes from Food52

Pickled Ramps

Serious Eats

Spring Risotto Of Asparagus, Peas & Ramps

gourmettenyc from Food52

Pan-Roasted Chicken Breast With Morels, Ramps And Frothed Parmesan

Cooking Channel

Rustic Ramp Tart

Chomping Down the Big Apple

Buttermilk Ramp Biscuits

Earthy Delights

Ramps & Fingerling Potatoes Curry

by Panfusine from Food52
Want to read more from HuffPost Taste? Follow us on Twitter, Facebook, Pinterest and Tumblr.