Bring this shopping list with you to pick up some of the ingredients for a more-content life.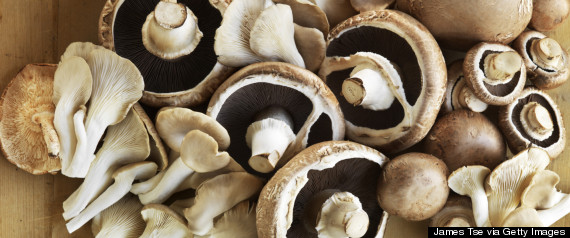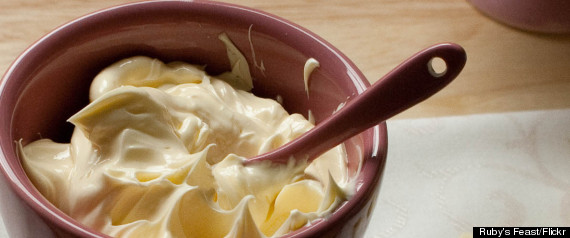 Butter really does make everything better—but it has a whopping 100 calories and 7 grams of saturated fat per tablespoon. The solution: Real whipped butter. It's not only lighter and less calorie-dense, but it's also smoother and more luscious. And…like regular butter, it lacks the nefarious trans fats you'll find in many brands of margarine that have been connected to irritability and aggression, found researchers at the University of California at San Diego (the theory is that trans fats may inhibit absorption of healthy omega-3 fats, which are known to have a mood-calming effect).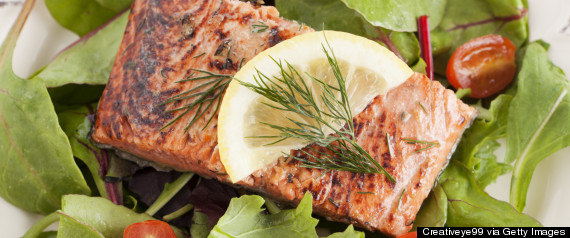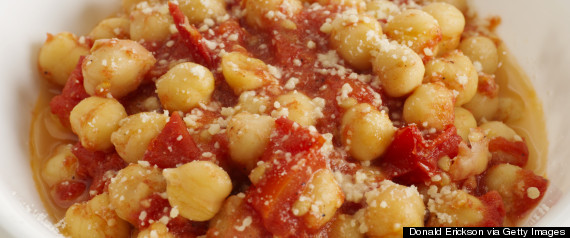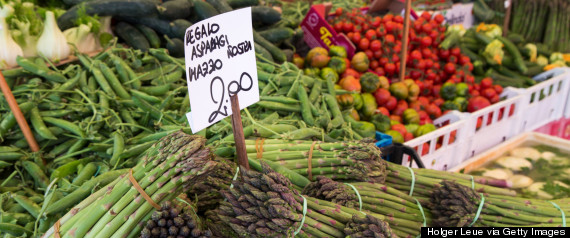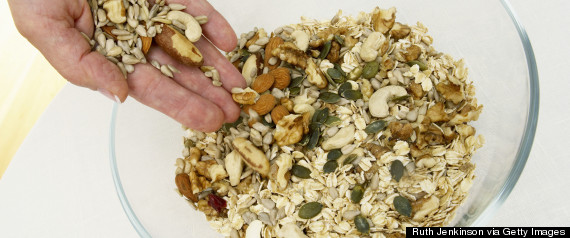 Of all the ingredients in your granola, pumpkin seeds are probably the most underrated, especially when it comes to their mood-boosting benefits. Packed into each tiny seed are tryptophan (an amino acid that aids in the production of serotonin), iron (an important nutrient for wellness and immunity) and magnesium. That last one is especially interesting: One recent study found that people who regularly got enough magnesium (the RDA for women is 320 milligrams, or about a half-cup of pumpkin seeds) were less likely to be depressed than those students who fell far short of the dietary recommendations.
As a reminder, always consult your doctor for medical advice and treatment before starting any program.
Also on HuffPost:
The Biggest Mistakes We Make When Grocery Shopping
SUBSCRIBE AND FOLLOW
Get top stories and blog posts emailed to me each day. Newsletters may offer personalized content or advertisements.
Learn more