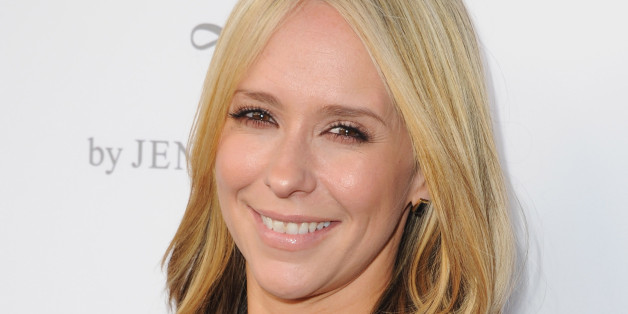 Like many new moms, Hewitt has found that shedding the baby weight is far from quick or easy, but says she's not obsessing over losing the pounds since she wants to set a good example for her daughter.
"It just feels great to sort of be honest about the fact that it is tough and these clothes make it a little easier, make me feel beautiful," she said adding that she's still wearing a lot of the maternity clothes she wore while she was pregnant. "Everything hasn't returned back to where I want it to be and [I want to] put on my other clothes and feel good about that."
The former "Client List" star emphasized that she's not trying any crazy diets and has made the new addition to her family her biggest priority.
"If your priorities are right, the baby's most important. You have to eat to feed to your baby," she explained. "And I have a girl so I want her to see some day why her mom has good self-esteem and good body issues. It gets you down sometimes, I'm not going to lie. I've had days where I'm like, 'Ugh, I wish this was easier.' But it's not, and that's OK."
"I know what I look like, and so do my friends and family. And like all women out there should, I love my body. To all girls with butts, boobs, hips and a waist, put on a bikini -- put it on and stay strong," she wrote on her personal blog at the time.
SUBSCRIBE AND FOLLOW
Get top stories and blog posts emailed to me each day. Newsletters may offer personalized content or advertisements.
Learn more