When we hypothesize about the lives of metalheads in deathgrind bands like Cattle Decapitation, Murder Construct and Exhumed, the term cat-lover doesn't jump to mind. But a monumentally awesome series entitled "MetalCats" is proving that just because you love the darkness within doesn't mean you can't also appreciate a cuddly kitty.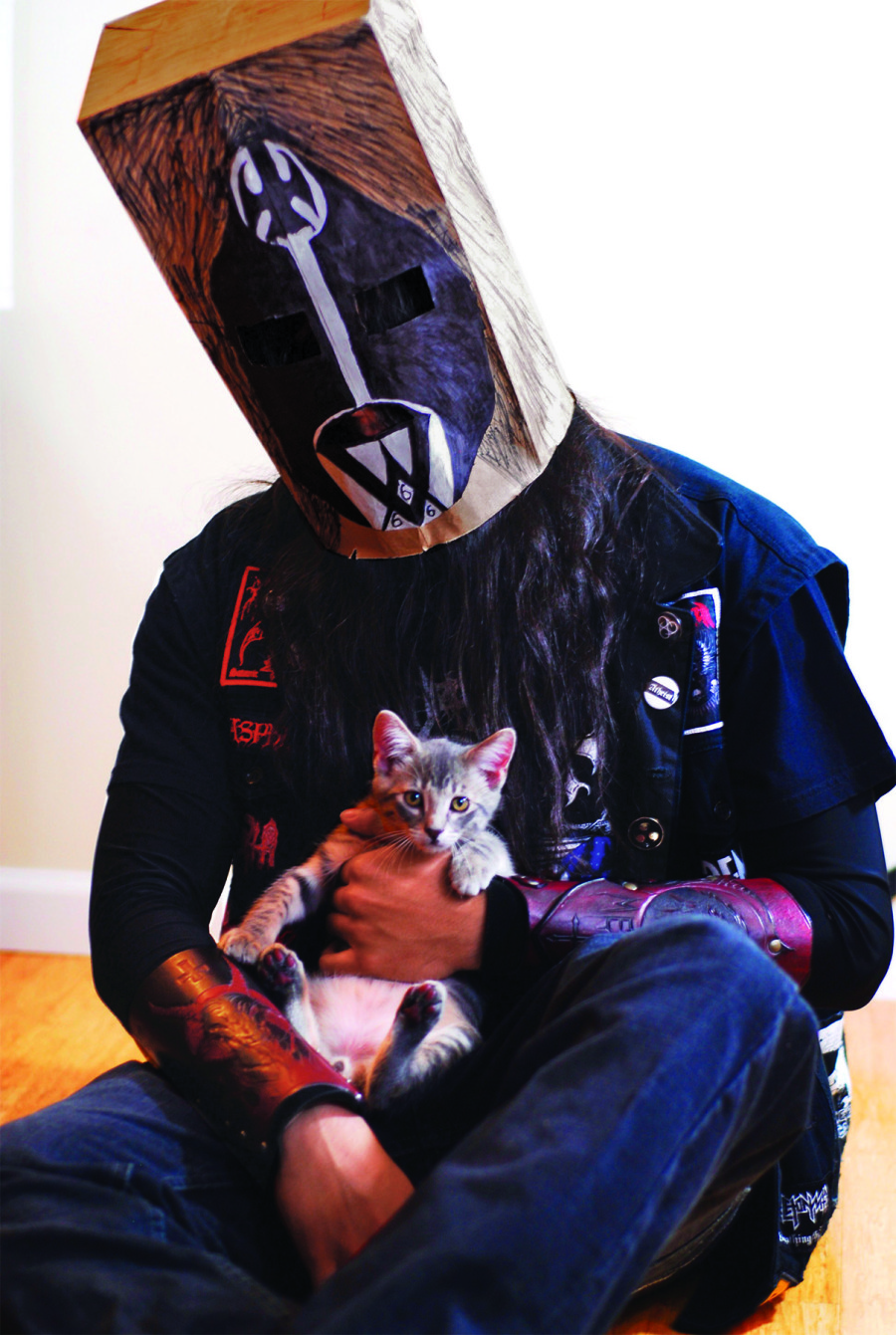 Alexandra Crockett photographed a variety of her friends from the metal scenes in Seattle and beyond, each cradling an adorable feline in their arms. "I observed this connection between metalheads and cats through being a part of the metal scene for so long," Crockett explained to The Huffington Post. "I have done photography work since before I was a teenager, and began to be more serious about it around the time I got into metal music at the age of 14 or so. At the time, I didn't think much of any connection there might be."
The resulting images are at once surprising and heartwarming, as long hair, pentagram tattoos and corpse paint are juxtaposed with pert ears, fluffy whiskers and bulging kitty eyes. The photos will seriously make you think twice before judging a stranger; you really never know who's got kitty litter right next to their ancient goat-headed idol.
SUBSCRIBE AND FOLLOW
Get top stories and blog posts emailed to me each day. Newsletters may offer personalized content or advertisements.
Learn more