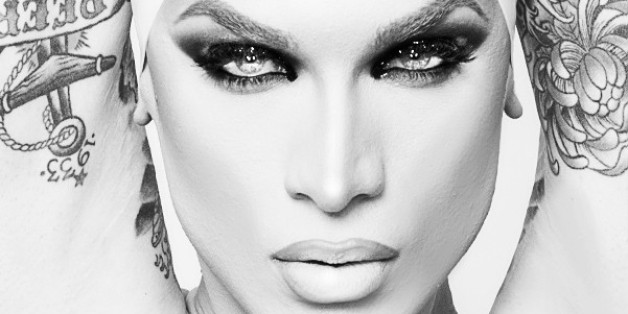 Rob Lebow
Called GORGEOUS, the project was engaged in a Kickstarter campaign at the time and aimed to document portraits of and interviews with iconic queer artists and performers in the Los Angeles scene.
GORGEOUS is now attempting to expand its reach by featuring individuals engaged in the Brooklyn queer performance scene, including a number of artists featured in HuffPost Gay Voices Associate Editor James Nichols' ongoing project "A Queer New World."
"We are creating a narrative and New York and Brooklyn historically are progressives in the gender movement story," Kupets told The Huffington Post. "We are proud to feature the diversity, talent and beautiful personal stories from both coasts."
The photo shoot to capture Brooklyn-based artists and performers is slated to be both a party and open call this weekend in the Bushwick neighborhood of Brooklyn. A portion of the proceeds generated at the event will go to the LA Gay & Lesbian Center.
"Our goal with GORGEOUS is to empower and inspire our viewers, in particular our LGBTQ youth who may be questioning their own gender issues," Lebow previously told The Huffington Post. "I believe featuring strong successful LGBTQ role models in a book like ours says, 'Let's break the gender lines -- we're proud, successful and GORGEOUS dammit!' The message our photographs and interviews share is that by living our own truth and loving who we are, all things are possible."
FOLLOW HUFFPOST