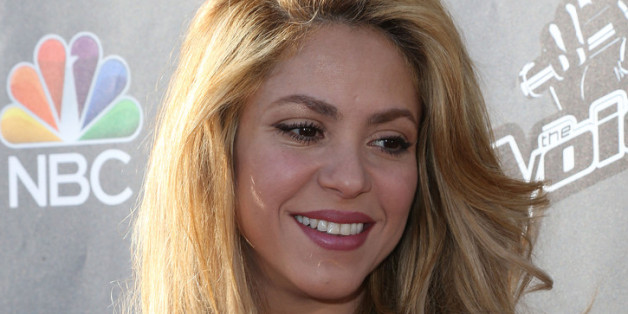 It's no April Fool's but the joke is on you, Shakira fans.
"The Voice" coach first joked about the Barcelona soccer star not allowing her to make music videos with men in late February, after her steamy video with Rihanna for her single "Can't Remember To Forget You" came under fire from a Colombian councilman for promoting "lesbianism."
"It's more than implied in our relationship that I can't do videos like I used to," the singer told Billboard. "It's out of the question - which I like, by the way. I like that he protects his turf and he values me, in a way that the only person that he would ever let graze my thigh would be Rihanna."
SUBSCRIBE AND FOLLOW
Get top stories and blog posts emailed to me each day. Newsletters may offer personalized content or advertisements.
Learn more