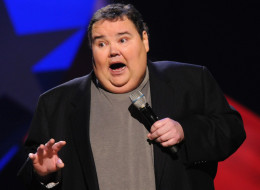 John Pinette was found dead on April 6. The comedian was discovered in his Pittsburgh hotel room around 2:30 p.m., according to the Allegheny County medical examiner's office.
TMZ reports that Pinette was suffering from liver and heart disease. Though no autopsy has been performed, his manager, Larry Schapiro, told the Hollywood Reporter that Pinette died from a pulmonary embolism.
In August of 2013, Pinette cancelled a standup routine and checked into rehab for prescription pill addiction. He was currently on tour from April to June, with set dates scheduled through the U.S. and Canada.
Pinette's resume includes films such as "The Punisher" (2004) and "The Last Godfather" (2010). He is best known for his 1998 role in "Seinfeld," as the man who was mugged in the final episode of the show.