On Sunday, Pope Francis delighted the crowd at St. Peter's Square when he hopped off his popemobile to take a few selfies with those gathered following a packed Palm Sunday service: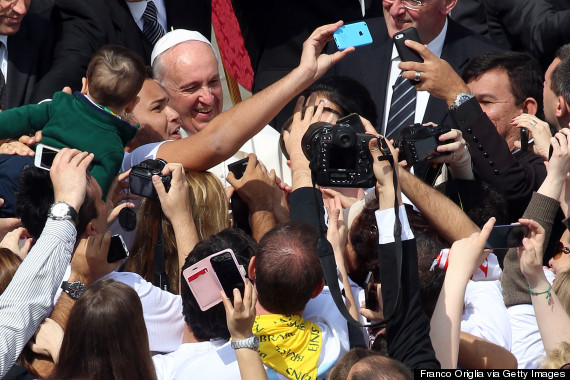 According to the AP, a crowd of some 100,000 people had gathered to attend the Palm Sunday Mass, which marks the beginning of Holy Week. The pope reportedly ignored his prepared homily during the service, instead delivering an "entirely off-the-cuff" sermon. This, the AP says, was a "remarkable departure from practice." SUBSCRIBE AND FOLLOW
Get top stories and blog posts emailed to me each day. Newsletters may offer personalized content or advertisements.
Learn more